I love creating free content full of tips for my readers, you. I don't accept paid sponsorships, my opinion is my own, but if you find my recommendations helpful and you end up buying something you like through one of my links, I could earn a commission at no extra cost to you.
Learn more
The Blackstone Company is a manufacturer of outdoor grilling products, known for its high-quality grills and innovative designs. The company was founded in 2005 by a group of entrepreneurs who were passionate about outdoor cooking and wanted to create a product that would make it easier for people to enjoy the experience.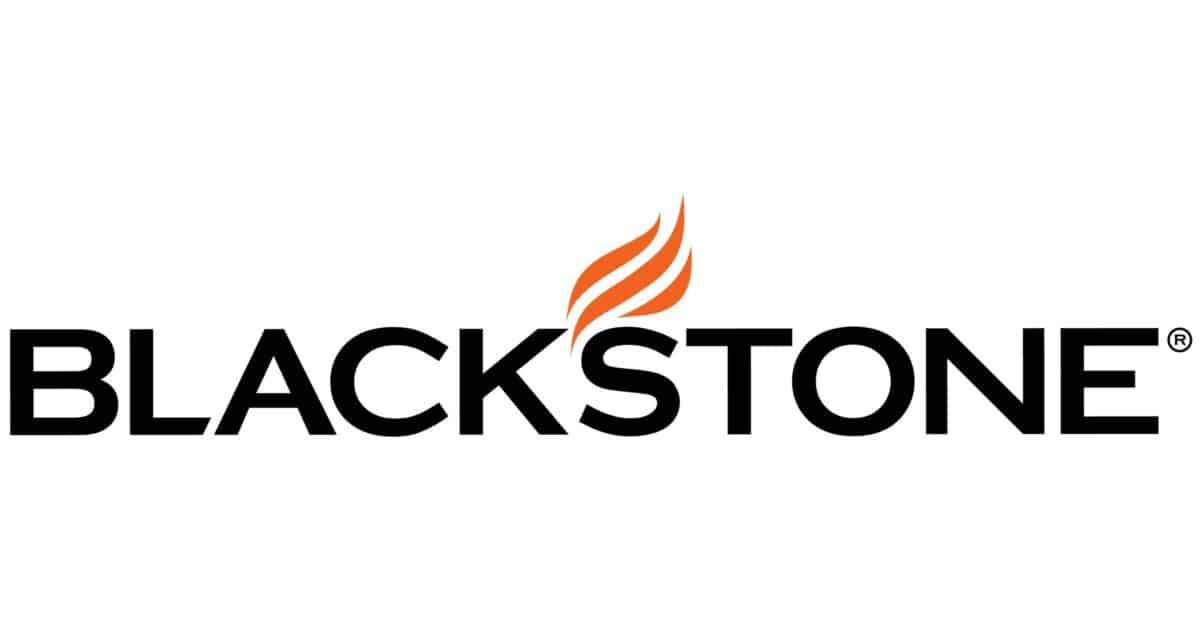 In this post we'll cover:
Blackstone Grill Products
Blackstone Grill offers a wide range of grills, each designed to meet the needs of different types of outdoor cooking enthusiasts. Some of the most popular models include:
Blackstone 36″ Griddle Cooking Station
Blackstone 28″ Griddle Cooking Station
Blackstone 22″ Tabletop Griddle
Blackstone 17″ Tabletop Griddle
Construction and Materials
One of the things that sets Blackstone grills apart from other outdoor grills is their construction and materials. The grills are made from high-quality materials, including stainless steel and powder-coated steel, which makes them durable and long-lasting.
Heat and Surface
Blackstone grills are designed to provide even heat distribution across the cooking surface, which helps to ensure that food is cooked evenly and thoroughly. The grills also feature a non-stick surface, which makes it easy to cook a wide range of foods without worrying about them sticking to the grill.
Propane-Powered Outdoor Grilling Technology
Blackstone grills are powered by propane, which makes them easy to use and convenient for outdoor cooking. The grills feature innovative technology that allows for precise temperature control, which helps to ensure that food is cooked to perfection every time.
Innovation and Quality
Blackstone is committed to innovation and quality, which is why the company is constantly working to improve its products and designs. The company's focus on innovation has led to the development of some of the most advanced outdoor grilling technology on the market today, making Blackstone grills a top choice for outdoor cooking enthusiasts.
Why You Need a Blackstone Griddle in Your Life
Cooking on a Blackstone griddle is a breeze. The large steel surface area allows for multiple dishes to be prepared at the same time, making it ideal for creating the perfect meal. The solid steel griddle top ensures even heat distribution, so you can be sure your food is cooked properly every time. The patented rear grease management system makes cleaning up a breeze, and the griddle is easy to store when not in use.
Perfect for Grilling and Preparing Foods
Whether you're cooking up bacon for breakfast or preparing rice for a special occasion, a Blackstone griddle is the perfect tool for the job. The hot surface area allows for quick cooking times, and the direct heat flow means that excess fat and content is scraped away, creating healthier dishes. The griddle is also great for preparing grilled foods, and the solid steel surface allows for even cooking and easy flipping.
Plenty of Features to Choose From
Blackstone griddles come in a variety of styles and sizes, so you can choose the one that's right for you. Some models come with attached spatulas and built-in storage for convenience, while others have specific features like extra storage or a knife attachment. No matter which model you choose, you can be sure that you're getting a high-quality product that will last for generations.
Proper Maintenance is Key
To ensure that your Blackstone griddle lasts a long time, it requires regular maintenance. This means properly storing it when not in use, paying attention to extreme temperature settings, and carefully scraping away any fatty content. You'll also want to make sure that you're using the right type of oil or water to increase the griddle's lifespan.
Loaded with Benefits
Owning a Blackstone griddle means that you'll be able to create a wide variety of dishes with ease. The even heat distribution and large surface area make it ideal for preparing everything from sliced vegetables to loaded burgers. Plus, the convenience of the griddle means that you'll be able to spend less time cooking and more time enjoying your meals with loved ones.
Why Buying a Blackstone Griddle Made in the USA Matters
When it comes to manufacturing, the Blackstone Company takes pride in producing their griddles in the USA. This means that their products are engineered with the latest technology and innovation, but more importantly, they are made with quality and labor standards that are controlled and monitored. This ensures that their consumers get the best possible product that is built to last.
Supporting American Jobs
By choosing to buy a Blackstone griddle that is manufactured in the USA, you are supporting American jobs. The company employs American workers who take pride in their work and are dedicated to producing the best possible product. When you purchase a Blackstone griddle made in the USA, you are not only investing in a quality product but also in the American workforce.
Culinary Experience
Blackstone griddles are known for their ability to cook a variety of foods to perfection. The griddles are designed to distribute heat evenly, which ensures that your food is cooked to perfection every time. When you buy a Blackstone griddle made in the USA, you can be sure that you are getting a product that is engineered to provide the best possible culinary experience.
Grease Control
One of the unique features of Blackstone griddles is their grease control system. The griddles are designed to channel grease away from your food, which ensures that your food is not only healthier but also tastes better. When you buy a Blackstone griddle made in the USA, you can be sure that you are getting a product that is designed to provide the best possible grease control.
Conclusion
So, that's the Blackstone grill brand for you. They're a manufacturer of outdoor grilling products known for their high quality grills and innovative designs. The Blackstone grill brand is perfect for outdoor cooking enthusiasts looking for a way to enjoy the cooking experience. I hope this guide has been helpful and you now know a little more about the brand.
Joost Nusselder, the founder of Lakeside Smokers is a content marketer, dad and loves trying out new food with BBQ Smoking (& Japanese food!) at the heart of his passion, and together with his team he's been creating in-depth blog articles since 2016 to help loyal readers with recipes and cooking tips.