Best 2-burner gas grill: Char-Broil Classic 280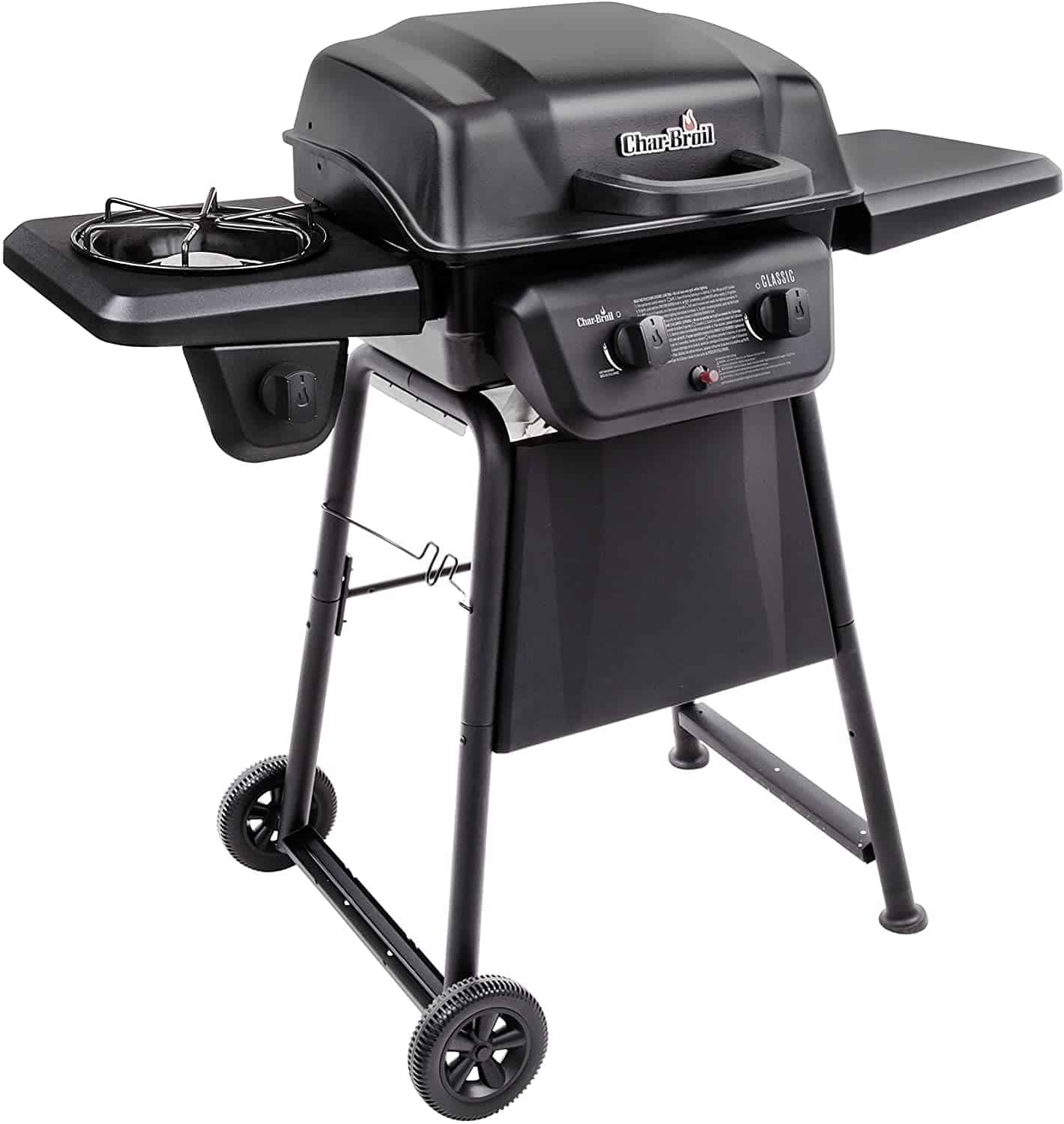 This two-burner grill gives you a similar experience to a full-sized grill, just on a smaller scale. There's even a helpful little side-burner to heat up sauces! You also get some decent workspace with the side shelves.
The Char-Broil Classic 280 is a very minimalistic gas grill for those with a very small budget. It comes with all the essentials and a construction that is relatively corrosion-resistant.
With 280 square inches of the main cooking area and two burners, Char-Broil Classic 280 makes a great option for a small family.
Of course, it's not going to last as long as the Weber, but it will give you a few good seasons. The manufacturers offer a 1-year limited warranty.
Features
Size: 280 square inches of the main cooking area
Burners: 2 burners
Durability & warranty: 1-year limited warranty