I love creating free content full of tips for my readers, you. I don't accept paid sponsorships, my opinion is my own, but if you find my recommendations helpful and you end up buying something you like through one of my links, I could earn a commission at no extra cost to you.
Learn more
I love chicken wings. They're great as a snack, in a meal, or on their own. They're especially great when fried or baked and slathered in sauce. But what are chicken wings exactly?
They're the part of the chicken where? Oh, you don't know? Well, I'll tell you!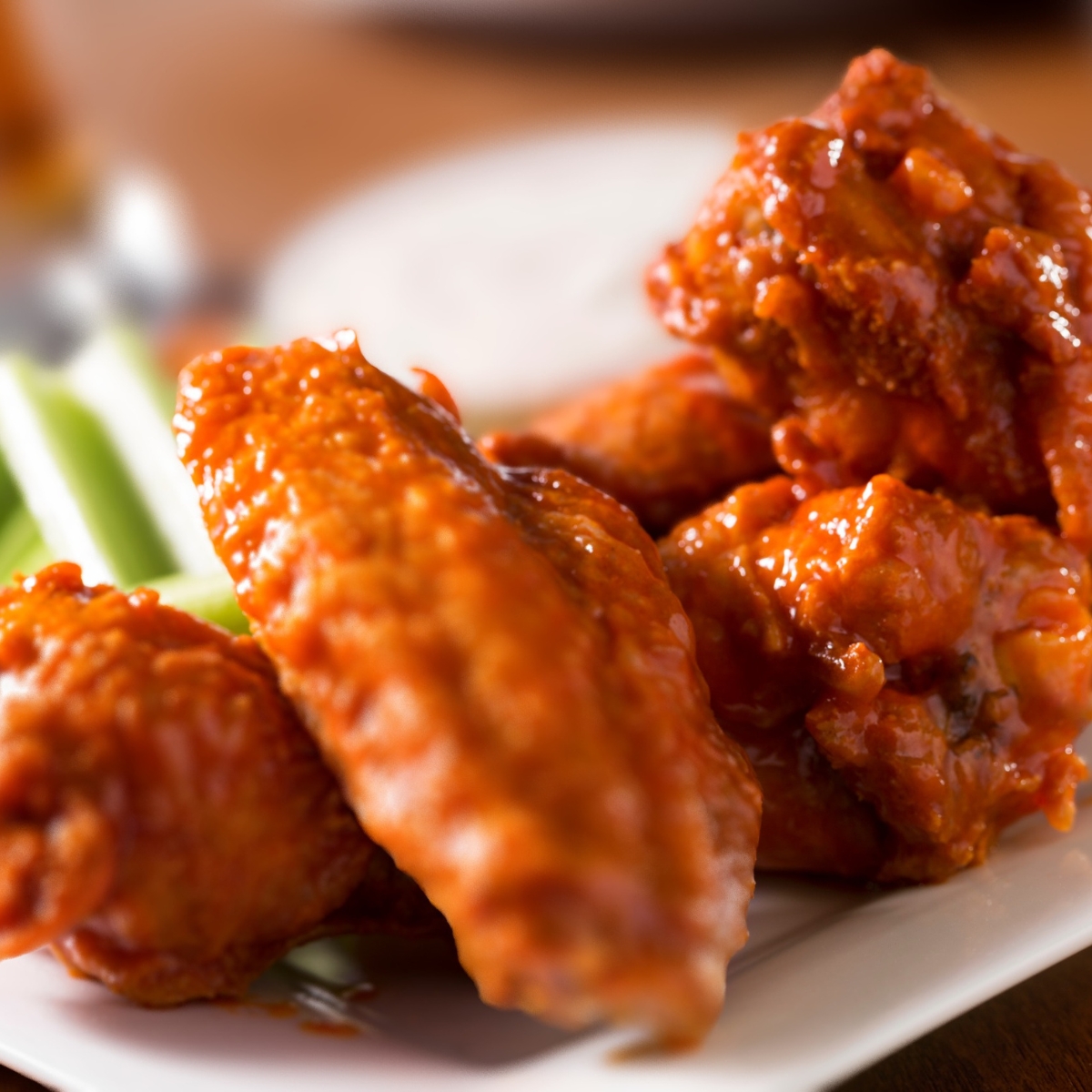 In this post we'll cover:
What Are Chicken Wings?
Chicken wings are the ultimate snack food! Whether you're looking for a delicious appetizer to serve at your next party or just want to treat yourself to something tasty, chicken wings are the way to go. But what exactly are chicken wings?
Types of Chicken Wings
When you head to the store to pick up some wings, you'll find three main types:
The whole wing: This one's easy to spot – it looks just like a bird's wing!
The flat: This one's a bit flatter than the whole wing and is usually cut in half.
The drumette: This one looks like a mini-drumstick and is attached to the breast before the wing is broken apart.
Delicious Chicken Wing Dishes
If you're looking for some amazing recipes to try out, here are 20 of the tastiest chicken wing dishes around, plus some delicious dipping sauces to go with them:
Honey-Garlic Chicken Wings
Buffalo Chicken Wings
Sweet and Spicy Chicken Wings
Baked BBQ Chicken Wings
Teriyaki Chicken Wings
Orange Chicken Wings
Coconut Curry Chicken Wings
Honey Mustard Chicken Wings
Spicy Thai Chicken Wings
Hot and Sour Chicken Wings
Mexican-Style Chicken Wings
Crispy Fried Chicken Wings
Lemon Pepper Chicken Wings
Garlic Parmesan Chicken Wings
Korean Fried Chicken Wings
Sweet and Sour Chicken Wings
Sticky Sesame Chicken Wings
Chipotle Chicken Wings
Jamaican Jerk Chicken Wings
And for the dipping sauces, you can't go wrong with any of these:
Ranch
Blue Cheese
Honey Mustard
BBQ
Sweet and Sour
Hot Sauce
Teriyaki
Garlic Aioli
A Chicken Wing Anatomy Lesson for the Wing-Curious
The Parts of a Chicken Wing
Are you a fan of chicken wings? If so, you're in luck! We're about to take a deep dive into the anatomy of a chicken wing. Here's what you need to know:
The chicken wing is made up of three parts: the drumette, the wingette (or flat), and the wing tip.
The drumette is the part of the wing that's attached to the main part of the chicken. It's shaped like a drumstick and has one main bone in the middle, with joints and cartilage on both ends.
The wingette (or flat) is the middle part of the wing. It has two thin bones that run parallel to each other down the length of the flat, and it's covered with tender dark meat and skin.
The wing tip is the tiny, pointy piece at the end. It's mostly skin, bone, and cartilage, with very little meat.
Where to Find Whole Wings
Whole, intact wings can be hard to come by. You might have to go to a butcher shop or ask for a special order. If you're lucky, you might find them at Whole Foods.
Why Cut Up the Wings?
Cutting up the wings makes them easier to cook evenly and eat. Plus, it means you can pick and choose your favorite parts. Do you like the flats of the wings? Or do you prefer the drumettes? With cut-up wings, you don't have to fight over the same pieces!
Cooking Chicken Wings
Chicken wings can be cooked in all sorts of ways: broiled, seared, grilled, fried, or even roasted. And if you don't want to eat the wing tips, you can save them for your next batch of stock or simmer them directly in the sauce or glaze you're making for the wings. Yum!
The Origin of Buffalo Wings
The Anchor Bar
It's a well-known fact that Buffalo wings were first served at the Anchor Bar in Buffalo, New York. The story goes that the owner, Teresa Bellissimo, was in a pinch when her son and his college buddies showed up unannounced one night. She needed a quick snack to serve them and decided to deep fry some chicken wings that were usually used for stock or soup.
John Young's Wings 'n Things
Another tale tells of John Young, who moved to Buffalo from Alabama in 1948. He started serving up deep-fried wings with his own special tomato-based sauce at his restaurant in 1961. He even registered the name of his restaurant, John Young's Wings 'n Things, at the county courthouse before leaving the Buffalo area in 1970.
The National Buffalo Wing Festival
In 2013, John Young was inducted into the National Buffalo Wing Festival's Hall of Flame. This festival is held every year in Buffalo, New York and celebrates the city's most famous dish.
The Spread of Buffalo Wings
Buffalo wings really took off in the 1970s and 1980s and spread across the United States and Canada. Restaurants like Buffalo Wild Wings and Hooters opened up and even McDonald's started selling Mighty Wings. Then, after the Buffalo Bills made four Super Bowl appearances, Domino's and Pizza Hut added Buffalo wings to their menus.
The Many Flavors of Wings
As the market for chicken wings grew, restaurants began to create and use a variety of sauces. From Chinese, Japanese, Thai, Caribbean, and Indian cuisines to unique combinations like Blueberry BBQ Wing Sauce and Maple/Bacon Glaze, there's something for everyone. And when the price of raw wings went up, restaurants started offering boneless wings for a neater eating experience.
How to Cook Delicious Chicken Wings
Preparing the Wings
Before you start cooking, you need to decide how you want your wings to turn out. If you're going for a dry rub, make sure to dry the meat with paper towels first so the mix sticks to the skin. You can also marinate or brine the wings to seal in moisture and flavor.
Cooking the Wings
There are plenty of ways to cook chicken wings. Here are some of the most popular:
Deep-frying: This is an easy way to get crispy wings.
Roasting or baking: Place the wings on a baking rack for extra crispiness.
Smoking or grilling: For extra flavor, try smoking or grilling the wings.
Making soup or stock: Chicken wings are great for making soup or stock.
Serving the Wings
Once the wings are cooked, you can serve them as-is or strip them of their meat and make a delicious chicken salad. Chicken wings are a favorite among all ages, so why not order a pile of them the next time you go out?
What Do Chicken Wings Taste Like?
The Basics
Chicken wings are the ultimate snack food. They're white meat, but they're juicier and have a more intense poultry flavor than your average chicken. Plus, they're the star of the iconic Buffalo wing dish, which has been a staple of American cuisine since 1964.
What's in a Buffalo Wing?
Buffalo wings are fried wings coated in a buttery, tangy, hot sauce, served with blue cheese dip and celery sticks. It's the perfect combination of crunchy, creamy, and spicy.
The Best Part
The best part about chicken wings is that they're so versatile. You can make them in the oven, on the grill, or even deep-fried. Plus, you can switch up the sauces to make them as mild or as wild as you want. So, if you're feeling adventurous, you can try out different flavors like teriyaki, honey mustard, or even mango habanero.
The Bottom Line
So, what do chicken wings taste like? Delicious! They're juicy, flavorful, and the perfect snack for any occasion. Plus, you can customize them to suit your tastes. So, go ahead and give them a try – you won't be disappointed.
Storing Chicken Wings for Maximum Deliciousness
Removing Chicken Wings from Packaging
Don't be fooled by the supermarket packaging – unless you're planning on eating those chicken wings right away, you'll want to take them out and put them in an airtight container. That way, you can keep them in the fridge for up to three days, or freeze them for up to six months if you're not planning on eating them right away.
Defrosting Frozen Chicken Wings
When you're ready to enjoy those chicken wings, you'll want to make sure you defrost them properly. Place them in a bowl or on a plate to catch any moisture that might leak out, and avoid any cross-contamination.
What Are Buffalo Wings?
Ah, the age-old question – what are buffalo wings? Well, they're chicken wings that are deep-fried and then tossed in a sauce made from hot sauce, butter, and vinegar. They're a classic game-day snack, and they're sure to be a hit with your friends and family.
Where to Get Your Chicken Wing Fix
The Grocery Store
If you're looking to get your hands on some chicken wings, your local grocery store is the place to go. You can usually find them pre-split into flats and drumettes, but if you're looking for the whole wing experience, you'll need to visit a butcher. Plus, you can get some pasture-raised chicken wings at your local farmers market for a leaner, more flavorful option.
Restaurants
If you're looking for a cooked chicken wing fix, you can find them at most American food restaurants, sports bars, and pizza shops. They usually come with a side of blue cheese or ranch dressing. Barbecue restaurants are also a great option – you can get your wings smoked or grilled, with or without Buffalo or barbecue sauce.
The Best Option
If you want to get the most bang for your buck, you should definitely head to your local farmers market. Not only will you get pasture-raised chicken wings, but you'll also be supporting local farmers and getting a leaner, more flavorful option. Plus, you'll be able to brag to your friends about your superior chicken wing knowledge.
How to Become a Chicken Wing Butcher in 5 Easy Steps
Step 1: Get to Know Your Chicken Wings
Chicken wings are the ultimate party food, but before you can start serving them up, you need to get to know them. Chicken wings are part of the chicken's shoulder and come in two pieces – the drumette and the wingette. Once you've got your wings, you need to cook them to an internal temperature of 165°F for maximum deliciousness.
Step 2: Stock Up on Sauces
No chicken wing feast is complete without a selection of sauces. Whether you're a fan of buffalo, barbecue, or sweet and sour, make sure you've got plenty of sauce to go around.
Step 3: Get Cooking!
Now that you've got your wings and sauces, it's time to get cooking! Here are a few tips to help you become a chicken wing master:
Always preheat your oven before cooking your wings.
Make sure to season your wings with salt and pepper before cooking.
Bake your wings for 25-30 minutes, flipping them halfway through.
Let your wings rest for 5 minutes before serving.
Step 4: Serve Up Your Wings
Once your wings are cooked to perfection, it's time to serve them up! Arrange your wings on a platter and let your guests help themselves. Don't forget to provide plenty of napkins and wet wipes for those messy fingers!
Step 5: Enjoy!
Now that all the hard work is done, it's time to sit back and enjoy your delicious chicken wings. Bon appétit!
How to Cook the Perfect Chicken Wings
Oven Temperature
If you want to get your chicken wings just right, you'll need to get the oven temperature just right. Too hot and they'll be burnt to a crisp, too cold and they'll be soggy. So, if you want to get your wings golden and crispy, you'll need to set your oven to the right temperature.
Roasting Time
Once you've got the oven temperature set, it's time to figure out how long to roast those wings. You don't want to leave them in too long, or they'll be dry and tough. But if you don't leave them in long enough, they won't be cooked through. So, it's important to get the timing just right.
Safe Temperature
When it comes to cooking chicken wings, safety is key. You want to make sure they reach a safe temperature before you serve them. The safe temperature for cooked chicken wings is 165°F. So, make sure you use a meat thermometer to check the temperature before serving.
Crispy Chicken Wings
If you want to get those wings extra crispy, here are a few tips:
Check on the drumsticks intermittently as you near the roasting time.
Brush the wings with oil before cooking.
Increase the oven temperature for the last few minutes of cooking.
Conclusion
In conclusion, chicken wings are a delicious and versatile dish that can be enjoyed in many different ways. Whether you're grilling them up for a summer BBQ or baking them in the oven for a winter feast, there's something for everyone. And if you're feeling adventurous, why not try your hand at making your own buffalo sauce? Who knows, you might just become the WING KING or QUEEN of your household!
Joost Nusselder, the founder of Lakeside Smokers is a content marketer, dad and loves trying out new food with BBQ Smoking (& Japanese food!) at the heart of his passion, and together with his team he's been creating in-depth blog articles since 2016 to help loyal readers with recipes and cooking tips.