I love creating free content full of tips for my readers, you. I don't accept paid sponsorships, my opinion is my own, but if you find my recommendations helpful and you end up buying something you like through one of my links, I could earn a commission at no extra cost to you.
Learn more
Oklahoma Joe's: started in 1987, these smokers were so good that they got hundreds of orders on their first big sale. These smokers are durable and resistant so they are built to last.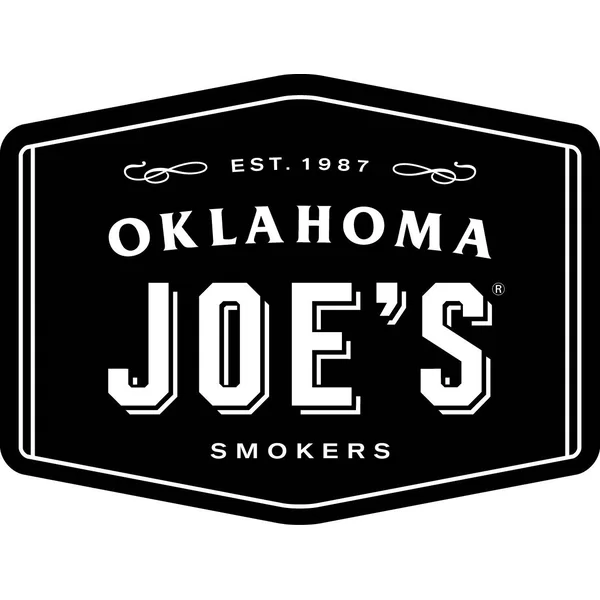 In this post we'll cover:
Oklahoma Joe's
There's a good reason Oklahoma Joe's BBQ smokers were so coveted when they were first sold and continue to be today. These smokers are all about Texas-style barbecue.
And to prove they're just that good, Joe (their designer and manufacturer) continue to use them and even wins barbecue competitions with them.
If that doesn't say a lot about the quality of these smokers and the flavor they produce, I'm not sure what will.
Their offset smokers are some of the most sold on Amazon (link to search results for Oklahoma Joe offset smoker) and for a good reason.
Offset smokers are amazing because they give you heat control by removing the heat source from the meat itself. The best one is their Highland Offset Smoker.
These smokers are also a great choice for places with poor weather conditions, thanks to their heavy-duty construction. Overall, Oklahoma Joe's offers great smokers, that are built to last, affordable, and easy to control.
Oklahoma Joe's is a premium smoker brand that has been around since 1987. The brand has a loyal following of BBQ enthusiasts and produces some of the best smokers in the market. But how did it all start? Let's dive into the history of Oklahoma Joe's.
The History of Oklahoma Joe's
The Power of Smoke
Barbecue is a way of life in Kansas City, and it's no secret that smoke has some magical powers. It can turn the toughest cuts of meat into something delicious, and it can even turn a boring ol' gas station into one of the most popular restaurants in the area.
The Perfection of the Fundamentals
At Oklahoma Joe's, we understand that good things take time. We don't take shortcuts when it comes to perfecting the fundamentals. We take the extra time to get the details right and make sure that every meal is as tasty as can be.
Innovating New Products
We don't just settle for the same ol' same ol' here at Oklahoma Joe's. We're always looking for ways to innovate and bring something new to the table. We're constantly experimenting with new recipes, flavors, and techniques to make sure that our customers are getting the best possible experience.
The Story of Oklahoma Joe's Smokers
A Brief History
Oklahoma Joe's Smokers have been around since 1987, when Joe Davidson and his brother Roger decided to take their BBQ skills to the next level. They set up shop in Stillwater, Oklahoma and started churning out 100,000 offset smokers a year.
At the same time, they opened up a few Oklahoma Joe's BBQ restaurants to go along with the smokers.
The Smokers Take Off
Oklahoma Joe's traditional 1/4″ carbon steel smokers quickly gained a reputation for being some of the best in the world. In fact, Joe estimates that over half a million smokers and grills were exported to Europe between 1987 and 1998.
Joe was pretty proud of their success, saying "Someone's gotta be the best in the world, so why can't it be us?"
The Legacy Lives On
Oklahoma Joe's Smokers are still around today, and they're still as popular as ever. So if you're looking for a smoker that'll make your BBQ dreams come true, you can't go wrong with Oklahoma Joe's.
Who's Behind Oklahoma Joe's Smokers?
A Brief History
Oklahoma Joe's Smokers have been around since 1998, when they were made by Char-Broil, a company that's been around since 1948. Joe Davidson, the original pitmaster, sold Oklahoma Joe's to New Braunfels Co. in Texas, and then Char-Broil acquired New Braunfels and moved production to China. But don't worry, they still kept the Oklahoma Joe's name!
The Horizon Factory
In 2002, Joe's brother Roger Davidson decided to keep the Oklahoma Joe's spirit alive and opened the Horizon factory in Perry, Oklahoma. Here, they make 1/4″ steel smokers with the same care and attention as the original Oklahoma Joe's. Plus, they employ a dozen of Joe's former employees, so you know they're doing it right!
The Bottom Line
If you're looking for top-notch American smokers, you can't go wrong with Oklahoma Joe's. With their long history and commitment to quality, you know you're getting the best of the best. So fire up the grill and get ready for some serious BBQ!
Exploring the Debate Around Oklahoma Joe's Smokers
Originals vs. Char-Broil Models
Oklahoma Joe's smokers have been around for a while, and there's been a lot of debate about the quality of the original Davidson creations versus the Char-Broil models made in China. The original smokers were inspired by oil rig workers who used heavy gauge pipes to make their smokers, since that's what was available. These smokers were solid and competition-grade, and many people miss the bulky build and heavy construction.
Modern Oklahoma Joe's Smokers
The modern Oklahoma Joe's smokers still use these pipes, but Char-Broil has innovated and diversified the original model. Now there's an offset smoker for every budget and occasion. The new models aren't as heavy, since they're made with thinner steel and are bolted and glued together instead of welded.
What the Critics Say
Critics of the Char-Broil models have been vocal, with one BBQ expert describing the quality of Oklahoma Joe's smokers as having "gone through a series of twists and turns for decades." However, some have changed their tune and suggest that Oklahoma Joe's are making the marriage with Char-Broil work by offering decent quality for a reasonable price.
What the Fans Say
Many BBQ fans still love Oklahoma Joe's products, with one griller describing the smoker as "best for entertaining" and "smart, high-tech cooking." Another fan reports that Oklahoma Joe's smokers are the "leading brand for making meats on the market" and provide an "ultra-fine and affordable product."
So, if you're in the market for an offset smoker, Oklahoma Joe's are still worth considering. They may not be as robust as the original models, but they offer good quality for a reasonable price.
Differences
Oklahoma Joe's Vs Traeger
Oklahoma Joe's and Traeger are two popular brands of smokers and grills. While both offer a great way to cook up some delicious food, there are some key differences between the two.
Oklahoma Joe's smokers are known for their affordability and portability. They're great for tailgating or camping, and you don't have to break the bank to get one. On the other hand, Traeger grills are more expensive, but they offer a lot more features. They come with digital temperature controls, Wi-Fi connectivity, and even smartphone apps. So if you're looking for a high-tech grilling experience, Traeger is the way to go.
Oklahoma Joe's Vs Pit Boss
When it comes to grilling, Pit Boss and Oklahoma Joe's are two of the most popular brands. But what sets them apart? Let's take a look at the features of each. Pit Boss is known for its high-quality grills that offer superior heat retention and even cooking. It also has a wide range of temperature settings, allowing you to cook everything from steaks to veggies. On the other hand, Oklahoma Joe's grills are known for their versatility and convenience. They feature a wide range of accessories and are designed to be easy to use and maintain. Plus, they come with a variety of cooking surfaces, so you can cook whatever you want. So, if you're looking for a reliable and versatile grill, Oklahoma Joe's might be the way to go. However, if you're looking for a high-quality grill that will last you for years, Pit Boss is the way to go.
FAQ
Are Oklahoma Joe Grills Made In Usa?
Are Oklahoma Joe grills made in the USA? The short answer is no. Oklahoma Joe's grills are no longer made in the US. The company was purchased by Char-Broil in 1998, so if you're looking for a US-made pellet grill/smoker, you're out of luck. But don't despair! There are still plenty of US-made grills out there. Just click the link above to my associated post and you'll find what you're looking for. So don't worry, you can still get your hands on a US-made grill without having to break the bank.
Who Manufactures Oklahoma Joe?
Oklahoma Joe's is an outdoor grilling company that's been around since 1998, when it was bought by Char-Broil. Char-Broil is an American manufacturer of charcoal, gas, and electric grills, smokers, and related accessories. So if you're looking for a top-notch outdoor grilling experience, you can thank Char-Broil for bringing Oklahoma Joe's to the table. They've combined Joe's thoughtful design with Char-Broil's manufacturing resources, so you can be sure you're getting the best of both worlds.
Important Relations
Longhorn
LongHorn Steakhouse and Oklahoma Joe's have a long history together. Both are owned and operated by Darden Restaurants, Inc., and both are known for their delicious steaks. While LongHorn Steakhouse is a casual dining restaurant chain, Oklahoma Joe's is a barbecue restaurant chain.
LongHorn Steakhouse has been around since 1981, and Oklahoma Joe's has been around since 1987. Both restaurants have grown to become popular in the United States, with LongHorn Steakhouse generating $1.6 billion in sales in its 559 locations and Oklahoma Joe's having locations in Oklahoma, Kansas, Missouri, and Texas.
The two restaurants have a lot in common, but they also have their differences. LongHorn Steakhouse specializes in steak, while Oklahoma Joe's specializes in smoked meats. LongHorn Steakhouse has a wide variety of steaks, from New York Strip to Filet Mignon, while Oklahoma Joe's has a wide variety of smoked meats, from brisket to ribs.
LongHorn Steakhouse and Oklahoma Joe's have been around for decades, and they both have a loyal following. Whether you're looking for a juicy steak or some delicious smoked meats, these two restaurants have you covered. So the next time you're looking for a great meal, why not try both?
Conclusion
In conclusion, Oklahoma Joe's is a legendary brand that has been around for decades, and its smokers are renowned for their quality and craftsmanship. Whether you're a barbecue enthusiast or just looking for a unique way to cook, Oklahoma Joe's smokers are a great option. And don't forget to brush up on your BBQ etiquette – after all, it's not a REAL barbecue without some good old-fashioned SMOKE! So, FIRE up your Oklahoma Joe's smoker and get ready for some delicious grub!
Joost Nusselder, the founder of Lakeside Smokers is a content marketer, dad and loves trying out new food with BBQ Smoking (& Japanese food!) at the heart of his passion, and together with his team he's been creating in-depth blog articles since 2016 to help loyal readers with recipes and cooking tips.