I love creating free content full of tips for my readers, you. I don't accept paid sponsorships, my opinion is my own, but if you find my recommendations helpful and you end up buying something you like through one of my links, I could earn a commission at no extra cost to you.
Learn more
The Recteq brand is a relatively new brand of grills, but it's quickly becoming one of the most popular brands in the US. It's known for its high-quality products and competitive prices.
Let's look at what makes the brand so special.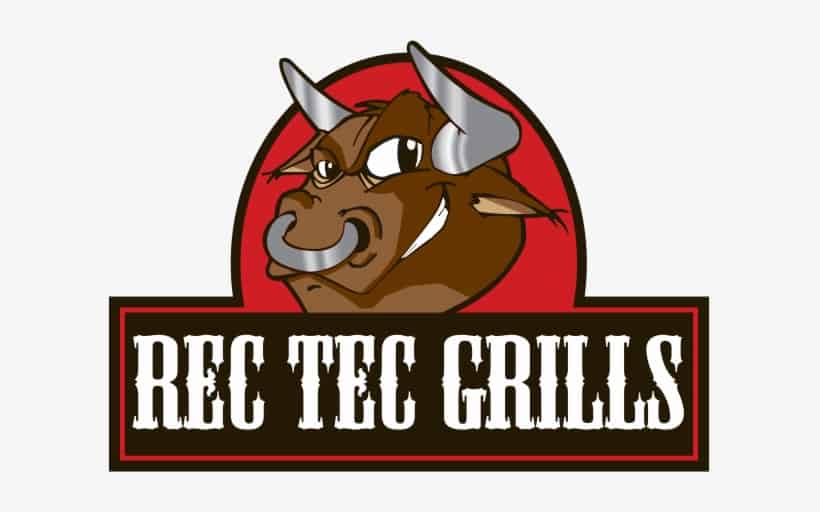 Why Recteq is the Ultimate Grill Brand for You
Recteq is a brand that offers the ultimate grilling experience. Their products are made with high-quality materials and are designed to make grilling easy and convenient. Here are some reasons why you'll love Recteq:
Recteq grills are made with high-quality stainless steel, ensuring durability and longevity.
The grills are designed with convenience in mind, featuring features like Wi-Fi connectivity and remote control.
Recteq's products are easy to use and maintain, making them perfect for both novice and experienced grillers.
Competitive Pricing
Recteq offers high-quality products at competitive prices. They understand that not everyone can afford to spend thousands of dollars on a grill, which is why they offer products that are affordable without compromising on quality.
Recteq's products are priced competitively, making them accessible to a wider range of customers.
Despite their competitive pricing, Recteq's products are of high quality and offer features that are comparable to more expensive brands.
Passion and Care
Recteq is a brand that is passionate about grilling. They understand that grilling is more than just cooking food – it's a way of life. That's why they put so much care and attention into their products.
Recteq's team is made up of passionate grillers who understand the needs of their customers.
They take great care in designing and manufacturing their products to ensure that they meet the needs of their customers.
Family-Owned and Operated
Recteq is a family-owned and operated business. They understand the importance of family and the role that grilling plays in bringing families together.
Recteq's products are designed with families in mind, making them perfect for gatherings and events.
As a family-owned business, Recteq takes pride in their products and is committed to providing their customers with the best possible experience.
Future-Proof
Recteq is a brand that is always looking towards the future. They understand that technology is constantly evolving, and they are committed to staying ahead of the curve.
Recteq's products are designed with the latest technology, ensuring that they are future-proof.
They are constantly innovating and improving their products to ensure that they meet the needs of their customers.
Fast and Reliable Shipping
Recteq understands that their customers want their products as soon as possible. That's why they offer fast and reliable shipping.
Recteq's products are shipped quickly and efficiently, ensuring that customers receive their products in a timely manner.
They take great care in packaging their products to ensure that they arrive in perfect condition.
The Evolution of Rec Tec: From Garage to "recteq"
Rec Tec began as a relative newcomer to the pellet grill market, but quickly set itself apart from other manufacturers by producing grills that stand the test of time. The company's focus on quality and convenience quickly earned it a loyal following, and Rec Tec soon became known as one of the greatest brands in terms of tech and premium grills.
The Importance of Quality Parts and Manufacturing
Rec Tec's commitment to quality is evident in every step of the manufacturing process. The company's grills are manufactured locally, with each part carefully crafted and finished with a powder coat. The final product is a testament to Rec Tec's commitment to excellence, with exemplary heat retention and temperature control.
Rec Tec's Rebranding: From "Rec Tec" to "recteq"
Recently, Rec Tec decided to capitalize on its strong foothold in the market by rebranding itself as "recteq". The change allows the company to expand its outdoor venture and complete its range of products. The rebranding also came owing to the demand of the market and the need to infuse the greatest tech in the grilling industry.
The Key Points of the Rebranding Process
The rebranding process involved a complete overhaul of the company's branding, including a new logo and website. The new name, "recteq", reflects the company's focus on infusing technology into the grilling process, while also emphasizing the importance of quality control and customer service.
The Proof is in the Delicious Grilling
Despite the change in name, recteq's commitment to quality remains the same. The company consistently produces grills that are easy to manage and infuse the greatest tech in the grilling industry. The result is delicious, perfectly cooked food that is sure to earn the faith of any household.
Rec Tec: A Strong American Company with Excellent Products
Rec Tec began in a garage in 2009, and since then, it has come a long way. The company started producing pellet grills, and owing to the excellent quality of their products, they quickly gained a foothold in the market. Rec Tec is known for producing premium grills that infuse the greatest tech with ease of use and convenience.
The Manufacturing Process
Rec Tec is a US-based manufacturer that produces its products in China. However, the company ensures that the final product is of excellent quality by assembling, quality control, and computer in the USA. The company has a strong focus on quality control, and they ensure that all parts of their grills are of the highest quality. Rec Tec's manufacturing process allows them to complete the process with ease, which is why their products stand the test of time.
The Key Points of Rec Tec's Grills
Rec Tec's grills have several key points that set them apart from other brands in the market. These include:
Heat retention: Rec Tec's grills are exemplary in terms of heat retention, which allows for consistent cooking.
Temperature control: The computerized temperature control system allows for easy management of the temperature, making it easy to cook delicious meals.
Powder-coated finish: The grills are finished with a powder coat that is durable and long-lasting.
Customer service: Rec Tec's customer service is proof of their faith in their products, and they are always serving their loyal followers with the utmost care.
The Rebranding of Rec Tec
Rec Tec recently went through a rebranding process and changed their name to "recteq." The rebranding was done to expand their range of outdoor products and to capitalize on the demand for their products. The company remains a strong American company that consistently produces excellent products that stay true to their central concerns of quality and convenience.
Where Are Rec Tec Products Actually Made?
When it comes to the production of Rec Tec grills, there's a lot of speculation about where they are actually made. The company began in a garage in 2009, but since then, they have grown significantly. In October of 2019, Rec Tec purchased a new facility in Olin, North Carolina, where they now assemble and quality check their grills.
Quality Control and Assembly
While the production of the grills themselves takes place in China, Rec Tec ensures that the quality control and assembly of the grills is done in the USA. This means that the computer and powder coat are also made in the USA.
The Move to China
It's worth noting that Rec Tec didn't always produce their grills in China. In fact, they used to be made in the USA. However, the company moved production to China in order to keep up with demand and to keep the prices of their grills affordable for customers.
Why It Matters
Some people might be hesitant to purchase a grill that is made in China, but it's important to note that Rec Tec still ensures that the quality of their products is up to par. Plus, by having production in China, Rec Tec is able to keep their prices competitive while still providing a high-quality product.
Conclusion
So, that's how the Recteq brand has grown to become one of the most well-known brands in the grill industry. 
They're known for their high-quality products, competitive prices, and excellent customer service. So, if you're looking for a new grill, you should definitely consider a Recteq brand grill.
Joost Nusselder, the founder of Lakeside Smokers is a content marketer, dad and loves trying out new food with BBQ Smoking (& Japanese food!) at the heart of his passion, and together with his team he's been creating in-depth blog articles since 2016 to help loyal readers with recipes and cooking tips.