I love creating free content full of tips for my readers, you. I don't accept paid sponsorships, my opinion is my own, but if you find my recommendations helpful and you end up buying something you like through one of my links, I could earn a commission at no extra cost to you.
Learn more
The Pit Boss BBQ brand is a relatively new name in the world of grills, but they've made a big splash in a short time. 

Pit Boss is a US-based manufacturer of grills and smokers, known for their affordable price range and high quality products. 
In this article, I'll tell you everything you need to know about this relatively new brand. So, let's get started!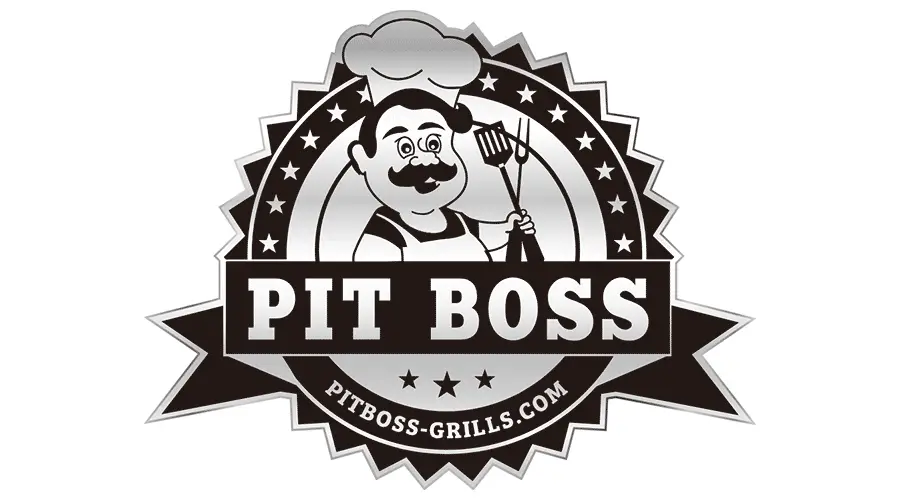 In this post we'll cover:
Pit Boss Grills
Product Line and Features
Pit Boss Grills offers a wide range of grills, including pellet grills, vertical smokers, and charcoal grills. Their grills come in various sizes, from mid-sized to large, and offer a generous cooking area. The newest releases from Pit Boss Grills include the Navigator series, which provides a double-door design for easy access to the primary and secondary cooking areas. The Navigator series also features a pointed drip diverter to collect and drain unused grease.
Design and Build Quality
Pit Boss Grills are designed to be durable and long-lasting. Their grills are made with high-quality materials, including stainless steel and cast iron. The grills are built with a sturdy construction and have a modern design that is both functional and aesthetically pleasing. The grills are also easy to assemble and use.
Controller and Temperature Fluctuations
Pit Boss Grills come with a standard controller that uses PID technology to regulate the temperature. While the controller is fairly accurate, some users have reported fluctuations in temperature. However, this issue can be easily resolved by using a temperature probe to monitor the temperature and adjust the settings accordingly.
Common Negatives and Issues
While Pit Boss Grills are generally well-received by customers, there are some common negatives and issues that have been reported. These include:
The grills are made in China, which some customers find to be a drawback.
Some customers have reported issues with the grills running too hot or too cold.
Some customers have reported problems with the grills not heating up properly or not maintaining a consistent temperature.
Some customers have reported issues with the grills not being able to hit high temperatures for searing or direct grilling.
Alternatives and Competitors
While Pit Boss Grills are a popular choice for many customers, there are several other companies that offer similar products. Some of the most prominent competitors include:
Traeger Grills
Weber Grills
Green Mountain Grills
Camp Chef Grills
Each of these companies offers a range of grills and smokers with different features and price points. Customers should consider their specific needs and preferences when choosing a grill or smoker.
Overall, Pit Boss Grills offer a great option for those looking for a high-quality grill or smoker. While there are some common issues and negatives, these are outweighed by the many positives, including the generous cooking area, durable construction, and modern design. With a range of options and features, Pit Boss Grills are a tempting choice for anyone looking to up their grilling game.
The History of Pit Boss BBQ Brand
The Creation of Pit Boss
Pit Boss was created in 1999 by Dan Thiessen and his sons, Jeff and Jordan. The Thiessens were experimenting with pellet heating stoves and saw the potential to adapt the technology for outdoor cooking. They burned sawmill waste to create reliable energy for their pellet grills.
The Early Years
Pit Boss entered the market when Traeger's patent on pellet grills expired, leaving the market unchallenged for nearly a decade. Pit Boss eventually relocated to Oregon and continued to cement its position as a leading brand in the pellet grill market.
Collaboration and Growth
Interestingly, Pit Boss collaborated with Joe Traeger, the founder of Traeger Grills, to create a model that would compete with Traeger's popular line of pellet grills. Pit Boss also worked with subsidiaries offering alternatives to Traeger's adjacent products.
Brand Growth and Expansion
Pit Boss has carved a niche in the BBQ market, offering a range of pellet grills and smokers that cater to chefs seeking greater affordability and versatility. The brand has also expanded its line to include gas and charcoal grills.
Features and Benefits
Pit Boss offers a range of stylish finishes and different configurations, including digital control boards that make it easy to set and maintain temperatures. The grills' grids provide durability and the brand delivers great convenience with effortless operation. Pit Boss also creates amazing meals with its tremendous versatility for outdoor cooking needs.
Competitive Point
Pit Boss has become a competitive point for challengers in the pellet grill market. Its smokers offer a reliable and energy-efficient option for outdoor cooking, and the brand has slowly begun to produce other heating stoves.

In conclusion, Pit Boss has earned a coveted position in the BBQ market by offering amazing products with tremendous versatility and convenience. Its reliable and energy-efficient smokers have made it a leading brand in the pellet grill market, and its expansion into gas and charcoal grills has cemented its position as a competitive point for challengers in the market.
Ownership of Pit Boss Grills
The History of Pit Boss Grills Ownership
Pit Boss Grills is a subsidiary of Dansons, a manufacturer of technologically innovative pellet grills and other outdoor cooking products. The company is managed by Jeff Thiessen, the founder and owner of Pit Boss Grills.

Thiessen emerged as one of the earliest entrants in the pellet grill market, setting Pit Boss apart from competitors like Traeger and Louisiana Grills. His decades of presence and knowledge in the industry resulted in building and converting multiple plants, starting with successful pelleting and grilling.

Driven by his entrepreneurial spirit, Thiessen shows a deep appreciation for consumers and stakeholders, striving to create exclusive guides and lineups that elevate the game of outdoor cooking.
Consumer Reviews
Overall, Pit Boss Grills deliver great results and have a loyal following among outdoor cooking enthusiasts. Many consumers have posted positive reviews on YouTube and other platforms, praising the brand's attention to detail and commitment to quality.

If you're considering a Pit Boss Grill, be sure to watch some review videos and read up on the features and benefits to make an informed decision.
Pit Boss Grill Brand Growth
Expansion of Pit Boss Product Line
Pit Boss has been on a mission to develop new products and promote their brand. They have observed the main needs of their users and have contributed to the outdoor cooking community by hiring Brian, an experienced pitmaster, to share tips and tricks for cooking on their grills. Pit Boss has developed a range of products in different sizes and styles, including horizontal and vertical pellet smokers, square and XL grills, and a combination of both. They have also introduced automated features to make cooking easier and more efficient.
Pit Boss Lawsuits and Settlements
In their effort to protect their family members' rights and earn respect, Pit Boss has had to deal with a few legal cases. Some of their contracts and likenesses were being confused with other brands, especially in matters related to building a pyre and throwing a piece of meat as a sacrifice to the gods. In one case, Pit Boss was sued by James, a chef related to a firm that produces thermos, Kenmore, and Rivergrille. Pit Boss was extremely sure that they were not infringing on any trademarks, but they settled the case to avoid any further legal issues. This significant effort to protect their brand has resulted in a positive step forward for Pit Boss.
Pit Boss has an extremely active community of users who love to share their experiences and tips. They have a website that shows tons of barbecue recipes and experienced users expect to find a lot of useful information there. Pit Boss has also created a Facebook group where users can share their cooking successes and ask for advice. Pit Boss has even hired Jeremy, their CEO, to be active in the group and answer questions.
Pit Boss has made sure that each model has its own unique features and size to fit the needs of every user.
Pit Boss Products
Pit Boss Grills Lineup
Pit Boss Grills offers a wide range of cooking options, from portable grills to large smokers. Their grills come in various sizes, with the smallest being the Pit Boss 440 Deluxe and the largest being the Pit Boss Austin XL. The grills are of high quality and technologically innovative, with fireboxes that are unique to the brand. Some of the features that make Pit Boss Grills stand out include:
Generous cooking space: The grills have a generous amount of cooking space, with the smallest model having 440 square inches of cooking space and the largest having 1000 square inches.
Dual cooking surfaces: The grills have both primary and secondary cooking surfaces, with the primary surface being for direct heat and the secondary surface being for indirect heat.
Eyelets for drainage: The grills have eyelets that allow for easy drainage of unused grease.
Split racks: The grills have split racks that allow for better storage and prep areas.
Technologically advanced: The newest releases from Pit Boss Grills come with a WiFi system and a PID controller that helps to regulate the temperature and prevent fluctuations.
Where Are Pit Boss Grills Manufactured?
Are Pit Boss Grills Made in China?
Yes, Pit Boss Grills are made in China. The company's website shows that most of its products are manufactured in China, but it also has offices and facilities in the United States.
The Financial Sense of Outsourcing
Outsourcing to China makes financial sense for Pit Boss Grills. The costs incurred overseas are significantly lower than what they would be in the United States. By moving its manufacturing to China, Pit Boss Grills has increased its margins, which is necessary for survival in a highly competitive market.
The Problem with a Bad Reputation
Some people have a problem with products made in China, associating them with low quality. However, this is not always the case. Pit Boss Grills has experienced designers and maintains the highest standards of quality control.
The Sturdy Construction of Pit Boss Grills
Pit Boss Grills are equipped with sturdy construction that can withstand the harshest outdoor conditions. The grills have wheels attached for easy movement and are equipped with storage to provide hours of cooking pleasure.
The Liberty to Choose
Pit Boss Grills offers different models with square inches of cooking space to suit different groups of people. For example, the popular Copperhead and Combo grills provide ample space for cooking.
Conclusion
Pit Boss BBQ is a great choice for anyone looking for a high-quality grill. Their products are durable and have a modern design with many features.
They're built to be sturdy and have a modern design that's both functional and aesthetically pleasing. 
Joost Nusselder, the founder of Lakeside Smokers is a content marketer, dad and loves trying out new food with BBQ Smoking (& Japanese food!) at the heart of his passion, and together with his team he's been creating in-depth blog articles since 2016 to help loyal readers with recipes and cooking tips.