I love creating free content full of tips for my readers, you. I don't accept paid sponsorships, my opinion is my own, but if you find my recommendations helpful and you end up buying something you like through one of my links, I could earn a commission at no extra cost to you.
Learn more
Breakfast is indeed the most important meal of the day which is why you have to cook it on a charcoal grill.
What do you enjoy most with your breakfast? Is it the coffee? Your eggs? Bacon? Orange juice? Fried rice? Or something else?
Perhaps you may not even be a morning person, but nothing beats the feeling of cooking your own breakfast yourself. In this article, I'll share my 4 favorite charcoal-grilled breakfast recipes, starting with the all-time classic: bacon and eggs.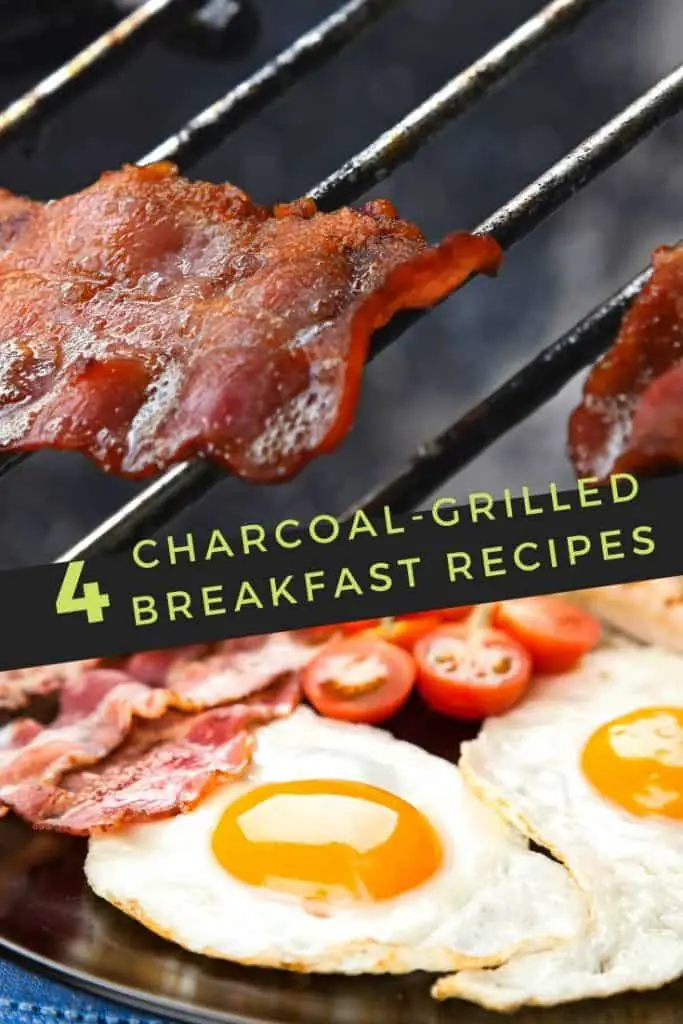 The praise you'll get from your family and friends if you cooked breakfast or any other meal for them is also priceless and I'm noticing that, now that I'm a father, I'm getting more and more into cooking something up in the weekends.
Maybe that's you too!
Your breakfast will be even better served if you cook it on a charcoal grill! The taste of smoked food from a vertical smoker or an electric bbq grill appeals to your sense of taste and smell in a way that not a lot of foods can.
Here are some meals that are perfect for the charcoal grill:
In this post we'll cover:
4 charcoal-grilled breakfast recipes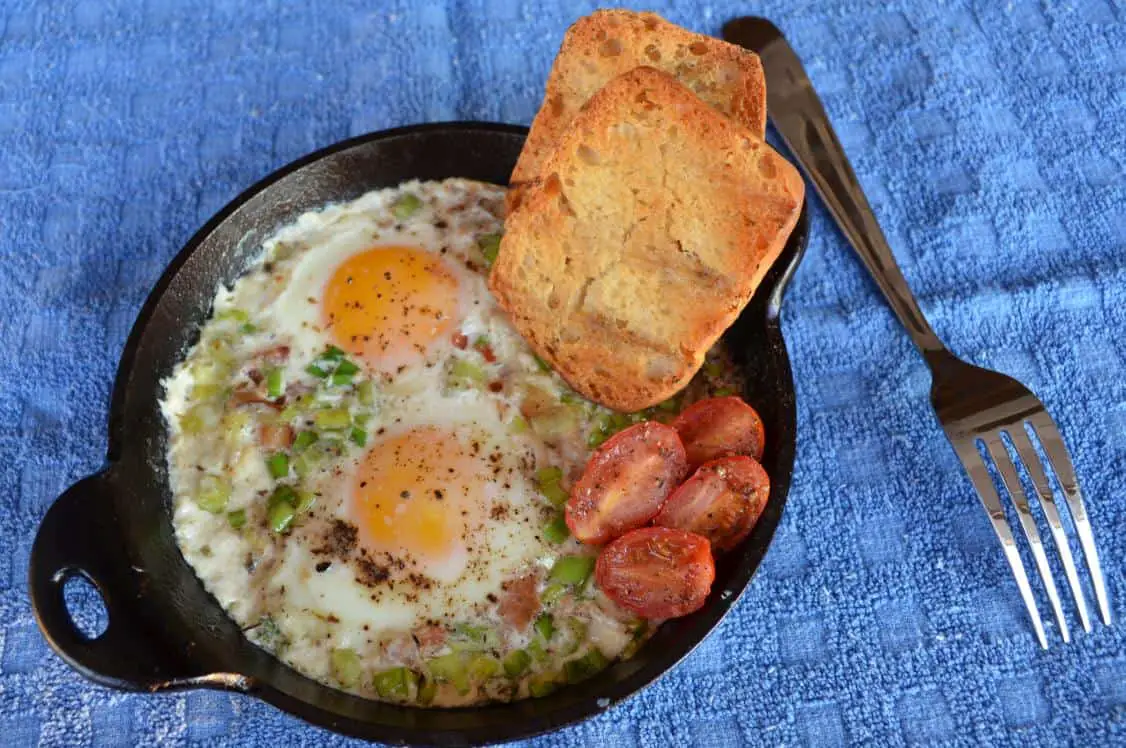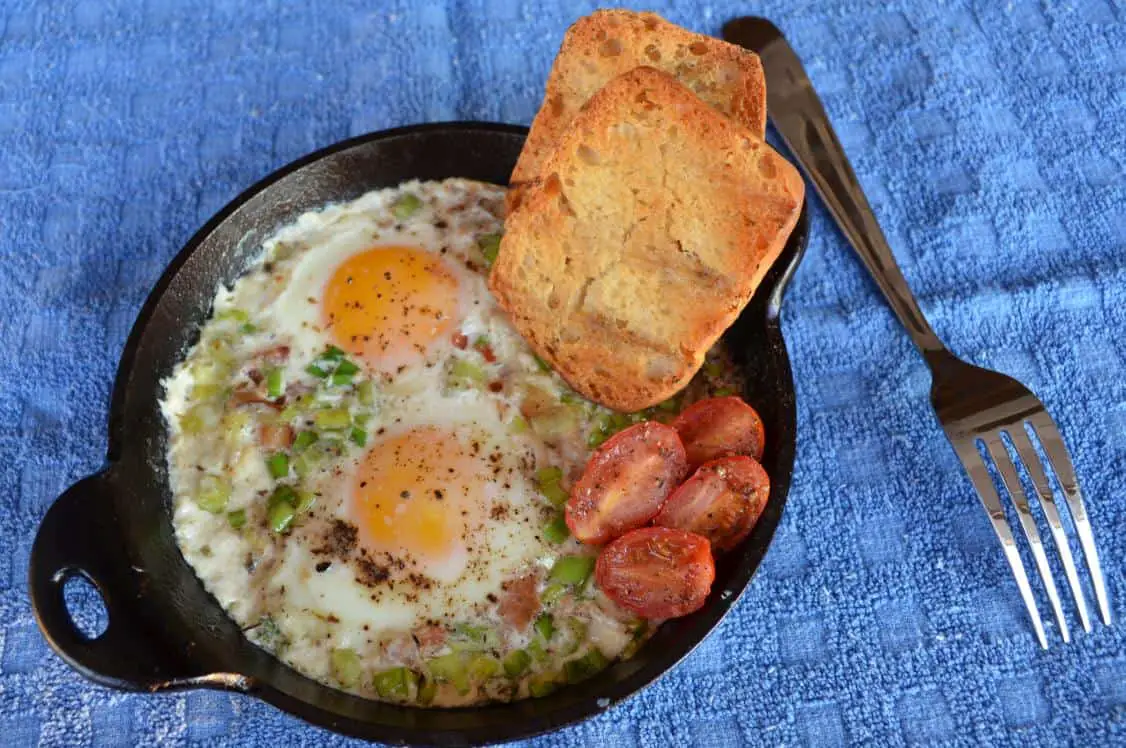 Charcoal-grilled breakfast bacon and eggs
If the thought of grilled eggs has not yet crossed your mind and if you find it difficult to imagine eating eggs from the smoke and heat of a charcoal grill, then allow me to lay down the ingredients of this breakfast recipe for you.
Ingredients  
Homemade breadcrumbs
Grilled eggs
fresh herbs

(I use thyme and rosemary)

2

tbsp

grated Manchego cheese

1

tbsp

whipped cream

4 to 6

whole

eggs

depending on how hungry you guys are
Maple Candied Bacon
6

strips

of bacon

1

tsp

brown sugar

maple syrup
Side ingredients
4

slices

(relatively) fresh bread

(you don't need to use the freshest bread because you'll be grilling it up a bit to get it crunchy, I like to use white bread for this)

butter for the skillet

8

small

cherry tomatoes
Instructions 
Making breadcrumbs
Take the older bread and grind them down into small crumbs. If it's really old bread you might be able to do this by hand, otherwise just use a food processor.

As you heat up your charcoal grill to around 300ºF (149ºC) I like to add the crumbs in a skillet and place it on the grill while it's getting up to the ideal temperature. They should grill for around 10 minutes at 300ºF so adding them early should have them ready when you're ready to start grilling your eggs.

If you add them while heating up the BBQ grill it should take around 15 to 20 minutes, but check on them after 10 minutes and give them a little stir.

After they are crunchy, put them aside.
Making the eggs
Now that your breadcrumbs are done and your grill is heated up, it's time for the eggs. Heat up the charcoal grill and butter the skillet before you place the ingredients into it, then once the skillet is hot enough, you can pour in the eggs and the other ingredients.

You might like to whip all of the ingredients for the eggs together and pour the mixture in the pre-heated skillet and get more of an omelet or scramble them for some scrambled eggs. I like to pour in the eggs as a whole and keep them sunny side up. After you've poured the whole eggs in you can add the fresh herbs and whipped cream on top and grate the cheese over it.
Maple Candied Bacon
Some of you are like me who, besides having a non-vegetarian diet, also loves to chew on meat for their meals. For me bacon is a favorite meat for breakfast and I always prepare it by bathing it with brown sugar and maple syrup before cooking it on the charcoal grill. I don't like using a frying pan as it doesn't get the right taste that I get from a bbq grill.

Get a small bowl and mix the bacon strips in with the brown sugar and some of the maple syrup until they are coated.

Even though the bacon itself contains a lot of fat, you will want to quickly oil the grill grates with some vegetable oil. You can either use a paper towel dipped in some oil (and grab it with some tongs because your grill will be already hot at this point.

To minimize flare-ups you must use raised rail grates or at least place your bacon away to the side of the grill where you don't have as much coals. Cooked bacon will release its fat, causing it to trickle down onto the hot coals. Cooking bacon over hot coals can cause the fat to ignite and cause massive flare-ups.

Place your bacon strips across the grate bars instead of parallel to them so they won't fall through as they start to shrink down when grilled. You can add the strips of bacon at the same time as adding your eggs to the hot skillet and they'll both be done in around 10 minutes.

While smoking the bacon strips on the grill, I coat it with the maple syrup once more until I get that smoky, sweet and salty flavor from a crispy bacon strips. And now you have a breakfast and dessert all rolled into one.
Adding the sides
For the last 5 minutes, lay down a few pieces of bread next to the skillet to get a nice grilled toasted bread to go with your eggs. This makes a tasty treat for you or your whole family or even your friends.

Also add the small cherry tomatoes to the skillet to get them nice and warm to serve on the side.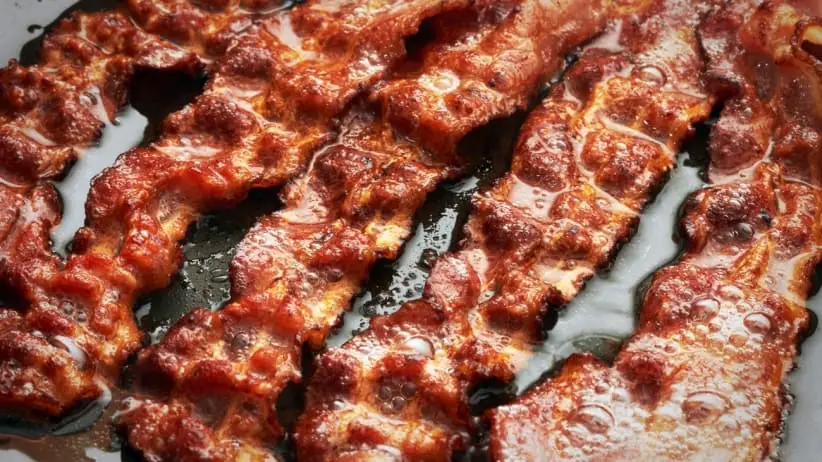 Beer-can Breakfast Burgers
Perhaps you've never heard of the beer-can breakfast burger before, but it is every bit as delicious as the famous beer-can chicken! Grilled pork sausages (as opposed to the usual ground beef burgers) go for 15 – 30 minutes on the charcoal grill.
Smoke it until it gets cooked to medium-rare, and use Pretzel or Kaiser bread to prepare the beer-can breakfast burgers. Don't forget to add some fillings between the buns with mayonnaise or cheese as well as some bacon and eggs.
Your charcoal grill can do a lot of good for your meals, especially for your breakfast.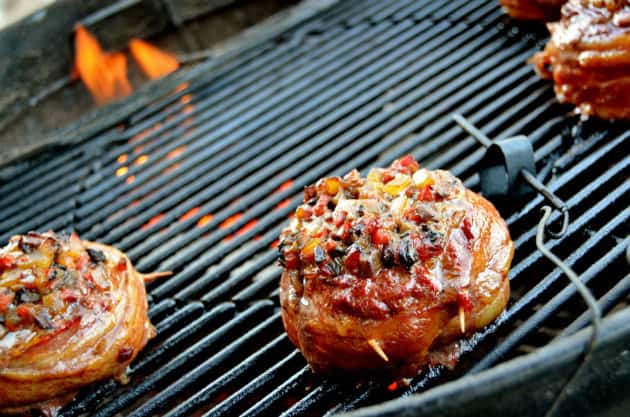 Mile-High Pancake
Using the typical ingredients for making pancakes like the all-purpose flour, baking powder, sugar, salt and others, pour the mix in a skillet or a frying pan and smoke in on the charcoal grill.
The mile-high pancake is crisp and rich and puffs dramatically on a hot grill and a little known fact about them is that they're similar to the popover and Yorkshire pudding.
Enjoy the mile-high pancake with your early morning freshly squeezed orange juice as well as some grapefruit and strawberry jam.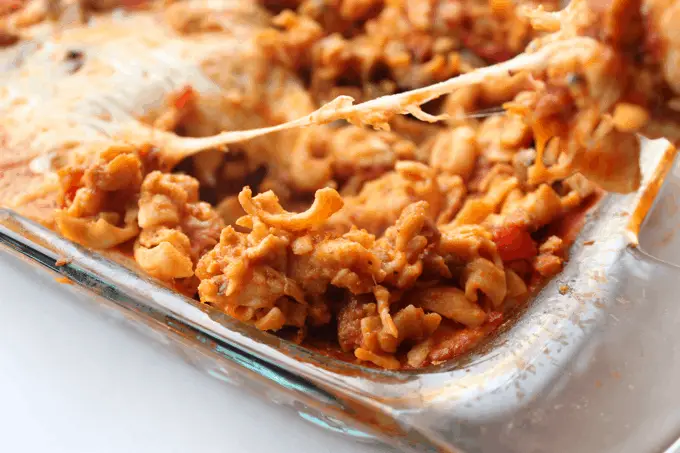 Chicken Sausage Casserole
One more breakfast meal to cook on your charcoal grill is the chicken sausage casserole!
Okay, first you'll need those disposable foil lasagna pans and prepare all the ingredients which include fresh bone-in chicken breasts, Italian sausages and more, then you preheat your charcoal grill to medium.
Meanwhile pour in the ingredients on the well-greased foil pan and layer them neatly or use it on your reverse flow grill. Once you've placed everything in the pan and they're ready to cook, then cover it with tin foil and bake for 30 minutes.
After half an hour, remove the foil and smoke it for another 10 minutes in the charcoal grill before cooling and serving.
Want to learn about the best bbq smoker brands than check out our post
Joost Nusselder, the founder of Lakeside Smokers is a content marketer, dad and loves trying out new food with BBQ Smoking (& Japanese food!) at the heart of his passion, and together with his team he's been creating in-depth blog articles since 2016 to help loyal readers with recipes and cooking tips.