I love creating free content full of tips for my readers, you. I don't accept paid sponsorships, my opinion is my own, but if you find my recommendations helpful and you end up buying something you like through one of my links, I could earn a commission at no extra cost to you.
Learn more
Getting the right BBQ smoker decal can make the difference between getting a cute and funny Saturday afternoon barbecue and a bad one. Well that and of course good barbecue skills.
But how do you choose the best BBQ Smoker Decals when you are flooded with multiple choices. Here, we run down some of the best BBQ Smoker Decals that can help you make the right choices.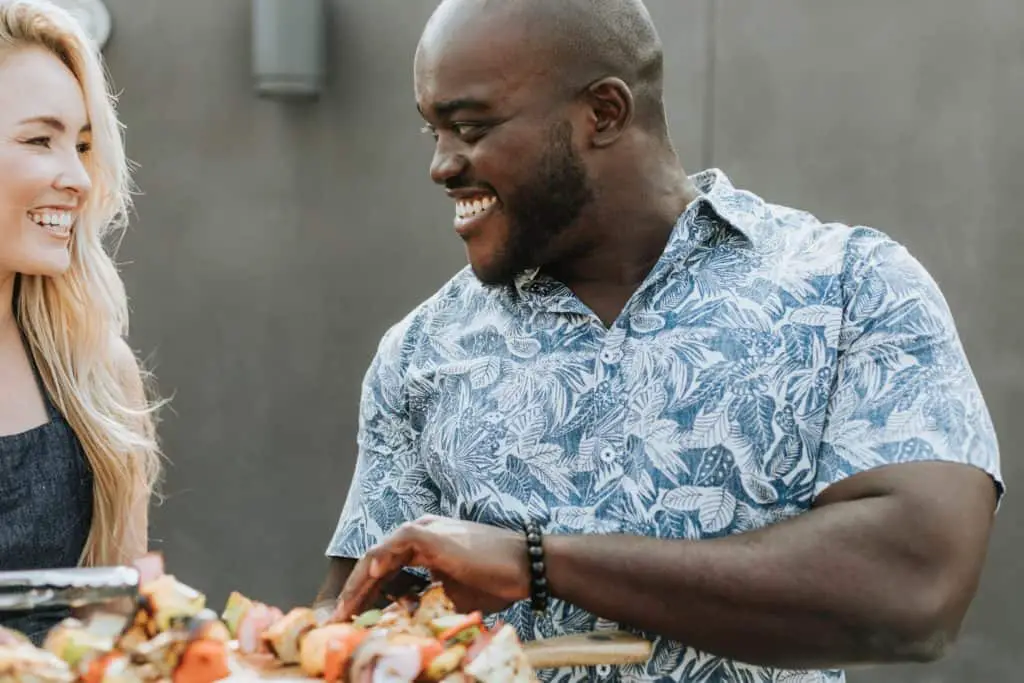 A good decal for your BBQ ought to be creative, scratch proof, water resistant, have UV proof and be able to withstand outdoor conditions. Here are a few options just to give you a brief overview of the options available:
In this post we'll cover:
SMOKER ZONE Sign Decal
Let's get our list underway with this US made smoker zone sign decal for your BBQ grill. This decal is made up of Vinyl and is suitable for lockers, car windows, binders, bumpers and any place that you may desire. The decal is digitally printed in the use and then a die cut machine is used to cut round the image. They are usually 8" by 8" in sizes and are mostly used in flat surfaces.
The Smoke Zone Sign Decal is easy to apply and all you need is to clean and dry the surface where you want to apply it and stick it. The decal is water resistant and its coated with UV proof just to make sure that it lasts longer. It is also water resistant and customers from US can get it shipped to them within a day. Additionally, the vendor uses the EZ apply technology that ensures that there are no hiccups when it comes the application and all that the user has to do is to stick the adhesive back side on the place of their choosing.
Step Back Dad's Grilling Warning Aluminum Sign
Signmission has done a commendable job with this BBQ decal. If you are looking for creative and hilarious decals then this dealer might just be your thing. Whatever you imagine or wish for in a sign you can get it with them. The "Step Back Dad's Grilling Warning Aluminum Sign" are perfect for both indoors and outdoors giving you a perfect way to showcase both your cute and funny side as well as showcase your BBQ skills.
Therefore, what makes this decal stand out from the rest of the pack? To start with, it is made up of a special aluminum that can be bent without breaking and it is also fade and rust resistant. When used in the outdoors, the Step Back Dad's Grilling Warning Aluminum Sign has a useful life of four years but it can last even longer if it's used in the
indoors.
The decal, which is 100% made in US, is also made up of mounting holes that are laser cut and it measures 7" by 10" in dimension. The premium grade ink used gives you both color and pop that leaves a lasting impression on everyone who sees it.
Also read: these 2 Mac and cheese recipes will blow you away
SignMission BBQ Pitmaster Street Sign
Another BBQ decal from SignMission also makes it on our list. The BBQ Pitmaster Street Sign is a good piece of art. It measures 18" by 9" and is made of quality plastic that is durable and for outside use. SignMission uses patented inks that brings out the colors in the image very well as well as making it scratch resistant. The image is then printed directly on the outdoor durable plastic giving good quality decals. The decal lasts long when it is used outdoors but it even lasts longer when used indoors.
In addition, this decal also has mounting holes that are pre-cut as well as it being fade and rust resistant. The BBQ Pitmaster sign is authentically made in the US and it can be used just to show people how funny you can be and since it can be used both for indoors or outdoors. You can put one in your office just to remind people of your BBQ skills.
SignMission World's Best Barbecue Warning Decal
SignMission prints this decal in their facility in West Palm Beach in Florida and has made it very easy to mount this BBQ warning Decals on any surface you like. Unlike most decals in this list, this decal comes in three packs of 3.5" by 5" that can be used for both indoor and outdoor missions.
The stickers are made by a special Vinyl material that is able to withstand harsh outdoor conditions giving it a longer useful life. The decal is made to be rust and fade resistant and it can also be folded and bended without damaging it when applying it. Additionally, SignMission uses premium-grade ink that gives the sign more durability. Whether you are looking to scare of people who try and mess with your BBQ or just want to crack people up, then this is your go to sign.
12″ BBQ DECAL sticker barbecue BBQ smoker
If you are looking for a BBQ sticker to hang from the smoker on your trailer, food truck, restaurant, storefronts or any other place, then this 12" decal is your thing. This decal is made by a strong quality Vinyl material that makes it usable for both indoor and outdoor use. The decal also comes with a protective layer that makes it easy and quick to apply. You just need to peel, stick and experience years of good service.
This 12" BBQ decal sticker is also recommended to guys who want to do professional advertisements. The decal can be used for both personal and professional purposes and that quality and durability is top class. If you want to print top-quality adverts with outstanding colors, then use this decal and expect good results since it also has catchy gloss finish. However, it is important to note that the quality of the artwork and the finished product is dependent on the graphics company used.
Grill Master Street Decal
This is another US-manufactured decal that can be used to capture both your funny side as well as your creativity. The decal which measures 1.5" x 7" comes in packs of threes and is suitable for both indoor and outdoor usage. The Grill Master Street Decal is one of the many American-made decals by DecalMission that has its highly advanced manufacturing facility in Palm Beach, Florida.
As the name suggests, this decal has a street-feel around it and is made up of long- lasting Vinyl that is durable for outside weather. To also add to the useful life of the decal, the vendor uses premium-grade ink and the decal is also coated with both fade and rust resistant material.
BBQ Pulled Pork Text
If you are looking for a fun and creative BBQ decal that is easy to peel and stick, then BBQ Pulled Pork Text is the right choice.
Especially if you know how to make pulled pork the right way!
This decal is perfect for outdoor use with a useful life of 5 years being under constant exposure of sunlight and even more years in the indoors. One thing about this decal is that it's made up of fade proof ink and one can use it for advertisement purposes since bold and colorful content is perfect for this decal and is just another BBQ Smoker accessory in essence.
The vendor uses very good vinyl that gives users quality services and it comes with a protective layer just to ensure there are no scratches and that the decal is ready for use. The BBQ pulled Pork Text is a very good and cheap way of advertisement and this decal can be used for both professional and personal services. The vendor recommends that users apply it on smooth services and they can use little amounts of soapy water when applying just to avoid air bubbles.
BBQ Smokehouse wall decal
This decal, manufactured in the US, uses durable Vinyl material that ensures that customers only get the best service. The manufacturer uses removable vinyl film to make the decals that are glossy both on the interiors and the exteriors. The vendor also does in house cutting and the decals are made just as the customer wants.
Even though the most dominant color is Matte black; the vendor also offers clients a dozen of other colors and clients simply have to choose their color of preference. Customers who don't see the color preference option while purchasing the decal are advised to write to the company immediately otherwise, they will end up having the black decal.
This decal is made by Wallstickers4ever Decals and since the market is saturated with look-a-likes from Asia, the vendor recommends that for optimal services, customers should only buy from the US stores only. These decals can be used in multiple surfaces from mirrors to doors to cars to walls to glass or any other smooth or semi-smooth surfaces that one may wish.
What I found rather interesting with this decal is that it comes with different sizes and you choose the best one for you. They have divided their decals into different dimensions with the medium sizes for both square and round decals measuring 22.5″ by 22.5″ while the rectangular ones go up to 35″. The other sizes range from 11″ by 17″ and it goes up to 45″ by 70″ giving customers more options to choose from.
Customers who may need the sizes that are not listed are advised to contact the vendor so as to make arrangements while those that don't have the size option while purchasing are also advised to write to them.
Additionally, these decals can be removed after use and they leave no residue but it's important to note that once removed, the decal cannot be used again. The vendor, Wallstickers4ever Decals, supplies to customers around the world but the custom duty to be paid is not included in the prices and the customers only pays for the cost of the item and the shipping costs to the vendor.
EZ-STIK I Like Pig butts
Last but not least is this decal from EZ-STIK. The decal is made up of quality Vinyl that is cut into shape using the DIE-CUT machine and shaped into whatever the client wants. The decal comes with just a single color and it has no background. Since there is no background, this sticker assumes the color of the background or just stays colorless if it's used on the window.
What I found rather interesting with this decal is, it comes in three pieces, that is, a clear transfer tape, the backing paper and the sticker itself. This makes it easy to apply since you will only need to carefully remove the clear transfer tape from the backing paper which comes out with the sticker and placing it on your desired place which ought to be clean. You should note that some surfaces are harder to apply than others and some decals are also hard to apply.
Bottom Line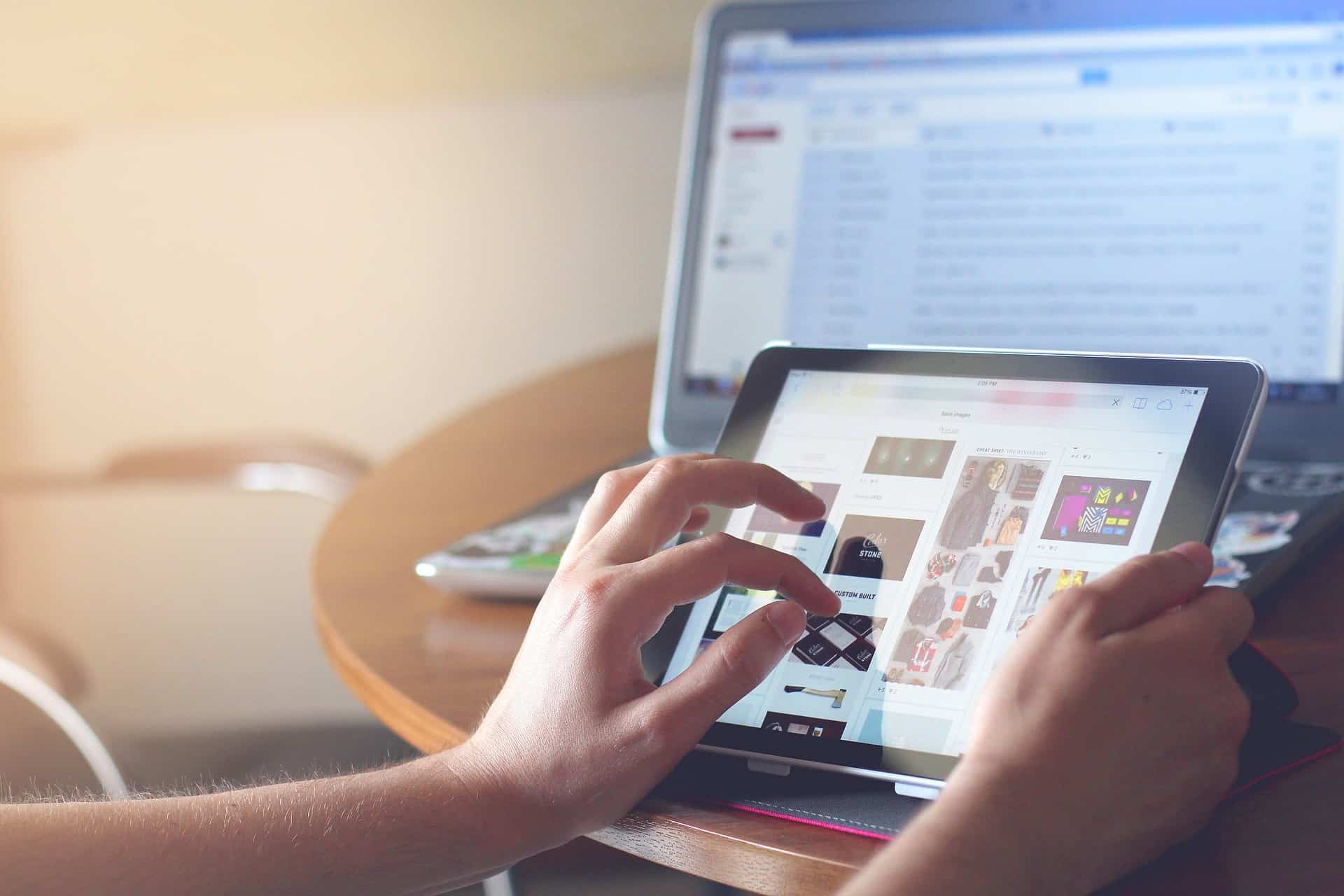 In this era of the internet, it is very easy to get the right information for a product you want but it is quite as easy to get the wrong information. As more and more companies turn to digital marketing, they are going all out to entice and capture the attention of buyers with cleverly packaged ads. Some of the information provided can be misleading and this is why it is important to rely on genuine customer reviews. It is also important that you do some due diligence before buying anything from the internet.
There you go, the decals are of different sizes and shapes. All you need to do is to choose the decal you want and be as creative as possible. Some of the things that you should be on the look out for are the vinyl used, if the decal is fade or rust resistant, the kind of ink used and how long it can last if put under direct sunlight. How you apply the decal is another important issue and you should note that for some decals, the smaller it is, the harder it is to apply. Some decals are also packaged better than others making them easier to apply.
Also check out these BBQ smokers to buy and put them on
Joost Nusselder, the founder of Lakeside Smokers is a content marketer, dad and loves trying out new food with BBQ Smoking (& Japanese food!) at the heart of his passion, and together with his team he's been creating in-depth blog articles since 2016 to help loyal readers with recipes and cooking tips.