I love creating free content full of tips for my readers, you. I don't accept paid sponsorships, my opinion is my own, but if you find my recommendations helpful and you end up buying something you like through one of my links, I could earn a commission at no extra cost to you.
Learn more
With the holiday season right around the block, it makes sense to start thinking about some delicious appetizers you can make to entertain visitors or to take to the events where you're invited.
You might also be planning the main course meal, but also want to create some delicious side dishes to snack on and/or to complement your main course.
In this post I'll share my favorite BBQ smoker appetizers.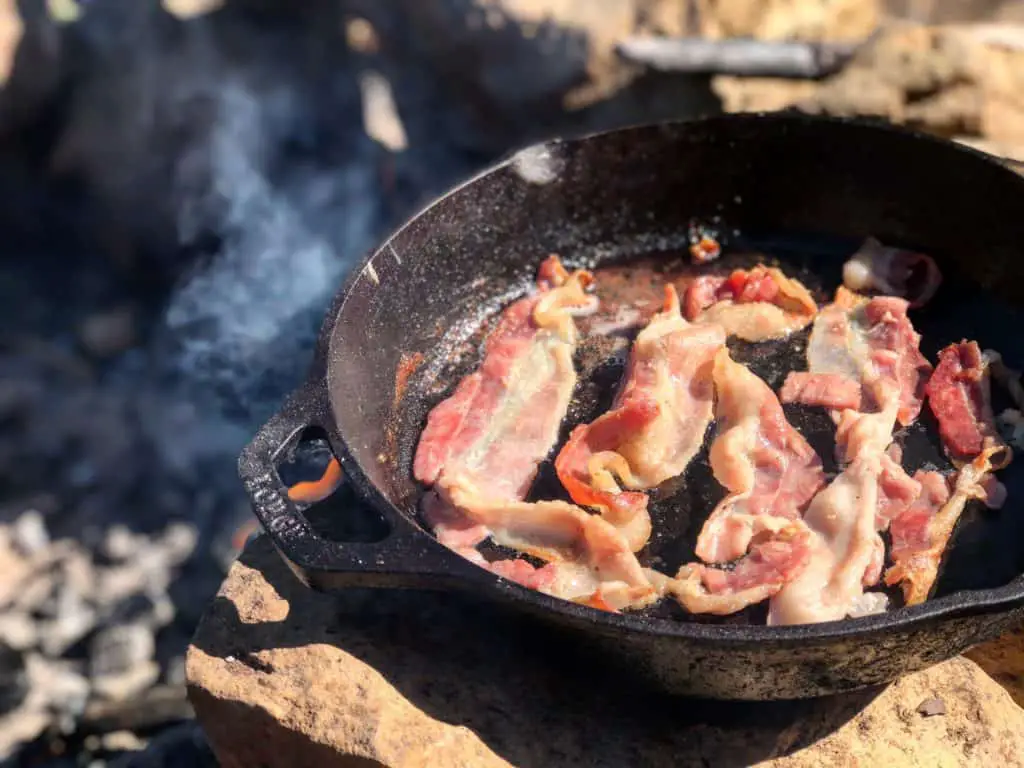 There are a large variety of tasty snacks you can put together on your smoker, take a look at the following list of delicious smoked appetizers that are bound to wow every guest (or host):
Brussel Sprouts wrapped in Bacon
Jalapeño Poppers Wrapped in Bacon
Stuffed Mushrooms
Smoked shrimp
Smoked Mac & Cheese
In this post we'll cover:
Brussel Sprouts wrapped in Bacon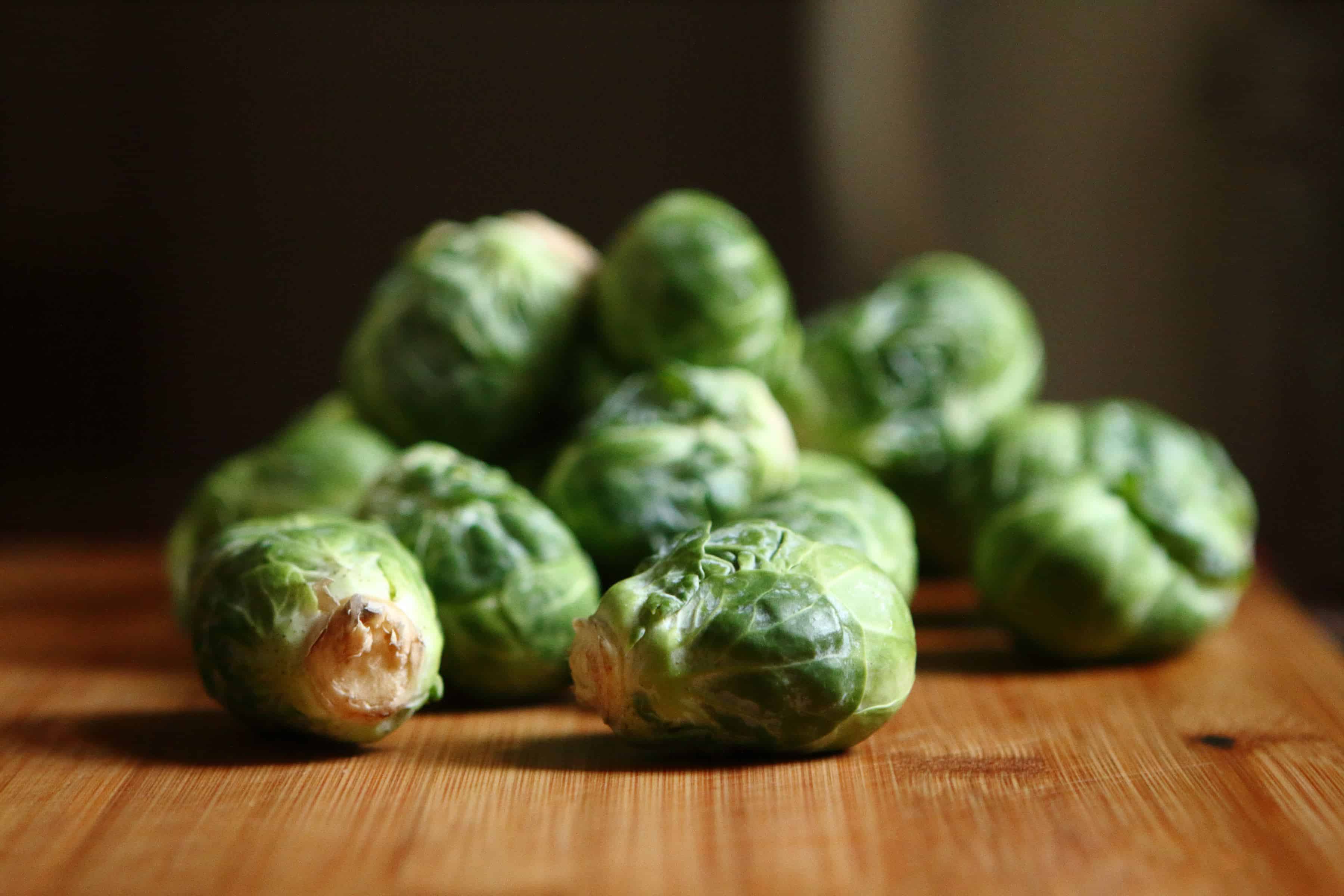 Having trouble making sure your kids or other family members eat their veggies? With this delicious recipe, they'll end up asking for more.
Ingredients
1/12 lbs of Brussels sprouts (try to cut it in about 18 pieces)
18 strips of bacon
1/4 cup maple syrup1/2 cup mayonnaise
2 tsp of lemon juice
½ lemon zest Salt and pepper (to taste)
Crushed red pepper flakes
Instructions
Preheat your smoker to 400° F so we can have it ready ahead of time.
Remove the stems from the Brussel sprouts and cut them in half endlong.
Place them in a medium-sized bowl and add 1 tsp of salt. They usually need to be on the salty side so feel free to sprinkle in a bit more.
Place the bacon strips side to side on a flat surface then brush them generously with about half of your maple syrup and then half it crosswise.
Proceed to wrap each brussel sprout with one of the bacon strips. Try to leave the side covered in Syrup facing outward, so the bacon seam is on the flat side.
Put the Brussel sprouts flat-side down on a grate and leave just enough space between each one. Brush a bit more syrup and then grind or sprinkle a bit of black pepper on top of all of them. Let them smoke for about 30 minutes.
Finally, for the dips, mix the mayo, some lemon zest and the juice in a small bowl and toss the rest of the spice on top for decoration. In a second bowl, add the remaining maple syrup and mix with black pepper and red pepper flakes to taste.
Jalapeño Poppers Wrapped in Bacon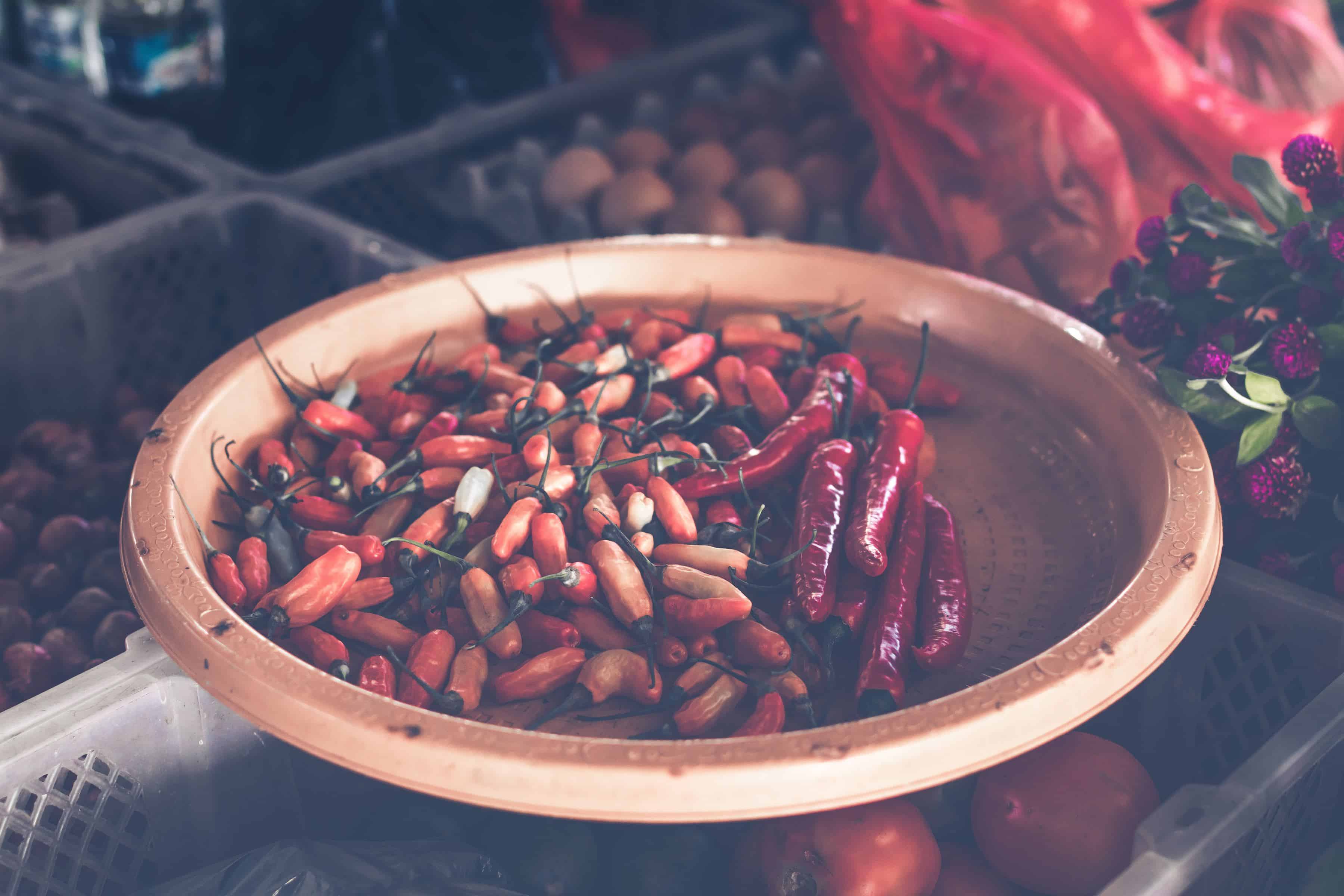 Is there anything better than jalapeño poppers? You'll have to prove me otherwise because I still haven't found anything. Jalapeños stuffed with cream cheese filling are already pretty awesome, and then we went ahead and wrapped them in bacon. Heaven!
You can even play around and decide what you will fill them up with since you can put anything you want in the cream cheese filling. Just be sure to make enough because people will be asking for more.
You are going to need some of these essential bbq smoker supplies if you're going to be making these.
Ingredients
16 to 20 jalapeños (we'll be splitting them in half, so you'll get twice the amount)
1 lb of thinly sliced bacon cut in half
1 cup of shredded cheddar cheese
¼ cup of chives
8 oz of softened cream cheese
Toothpicks
Instructions
Clean the peppers, cut off their stems and then proceed to cut them in half endlong. Once cut, remove the seeds.
Mix the shredded cheese, cream cheese, the chives, and your spices thoroughly and fill the pepper halves with the mixture.
Wrap half of a bacon strip around the filled pepper endlong and then proceed to secure it using a toothpick. Sprinkle some extra spices on top of the bacon.
Set the jalapeño poppers in your smoker grill and smoke them for 3 hours.
These are best served right off the smoker, so try to have them ready right before your event or party. If you will be taking them somewhere else, wrapping them in aluminum foil is the best way to help them preserve some of the flavors.
Stuffed Mushrooms
Some experiments end up in amazing results. That's precisely what happened with these stuffed mushrooms. A friend took a gamble, grabbed some leftover cream cheese, stuffed a couple baby portabellas and then set them in the oven.
He brought them to a party once, and I just had to try making my own. I modified mine so the mushrooms would be smoked and boy they are amazing. They're super easy to make, even smoked, so I insist that you give these babies a try.
Ingredients
1 lb baby portabella mushrooms
1 cup of shredded cheese
8 oz of softened cream cheese
¼ cup of finely chopped chives
Salt and Pepper (a dash of paprika is beautiful on this, too)
Instructions
Separate the stems from the mushrooms (you can do this easily by grabbing the stem close to the gills and twisting a little).
Soak the caps in water for 30 minutes and rinse multiple times to ensure they are thoroughly clean and free of any grit or dirt.
Place the mushroom caps like an upside down bowl on a paper towel so they can dry out. And in the meantime, get your other ingredients ready.
Mix the cream cheese, shredded cheese, chives, and your spices and make sure they are well blended.
With a spoon, add the mixture to the caps (you can be generous here). Then sprinkle a little bit more of your spices onto the top of the filling.
Smoke away! Place the mushrooms directly on the smoker grate and smoke them for about 1 hour at 225° F or you can watch over them and remove once the top of the filling has a beautiful golden brown color, and the edges of the cap start to get a bit darker.
Smoked shrimp
These are a fantastic dish anywhere you take them. You'll definitely wow your guests every time because they're that amazing. These are a great party food, mainly because they are ready so quickly and don't need to be smoked for too long.
If you take them to a party, you're invited to, make sure you leave some at home because you won't be coming back with any. The good thing is that even if you forget to save some for yourself, you can have another batch ready in just 20 minutes.
Ingredients
1 lb. of 26-30 jumbo shrimp (tail on, peel or unpeeled according to your preference)
1 tbsp olive oil (garlic infused olive oil works best in this case)
Garlic powder (if you're not using garlic infused olive oil)
Sea salt and pepper
Toothpicks
Instructions
Start with thawed shrimp. You can choose to either peel them or leave them unpeeled depending on what you prefer; both ways will taste the same once smoked. Make sure you leave the tail on if you decide to peel them.
Put them in a ziplock bag and pour your olive oil, garlic powder, salt, and pepper to taste. Then close the bag and massage it lightly, so all the shrimp are evenly coated.
For best results, let the shrimp sit in the flavor for a minimum of 2 hours (but you can get away with 30 minutes if you're in a hurry).
Stick a toothpick into each one to make things easier for you when you start smoking and then place them directly on top of the grate if they don't fall through. My smoker grate puts my shrimp at risk of sliding directly into the bottom, so I prefer to use a PhatMat Non-Stick Grill Mesh Mat.
Set your smoker at 200° F and then smoke the shrimp for about 18 to 20 minutes. Contrary to other meats that you can leave in the smoker for long, we recommend that you stay right next to the smoker for this one, especially if you decide to crank up the temperature to speed things up a bit.
You can serve these either hot or cold.
Find out which are the best woods to use when smoking shrimp here
Smoked Mac & Cheese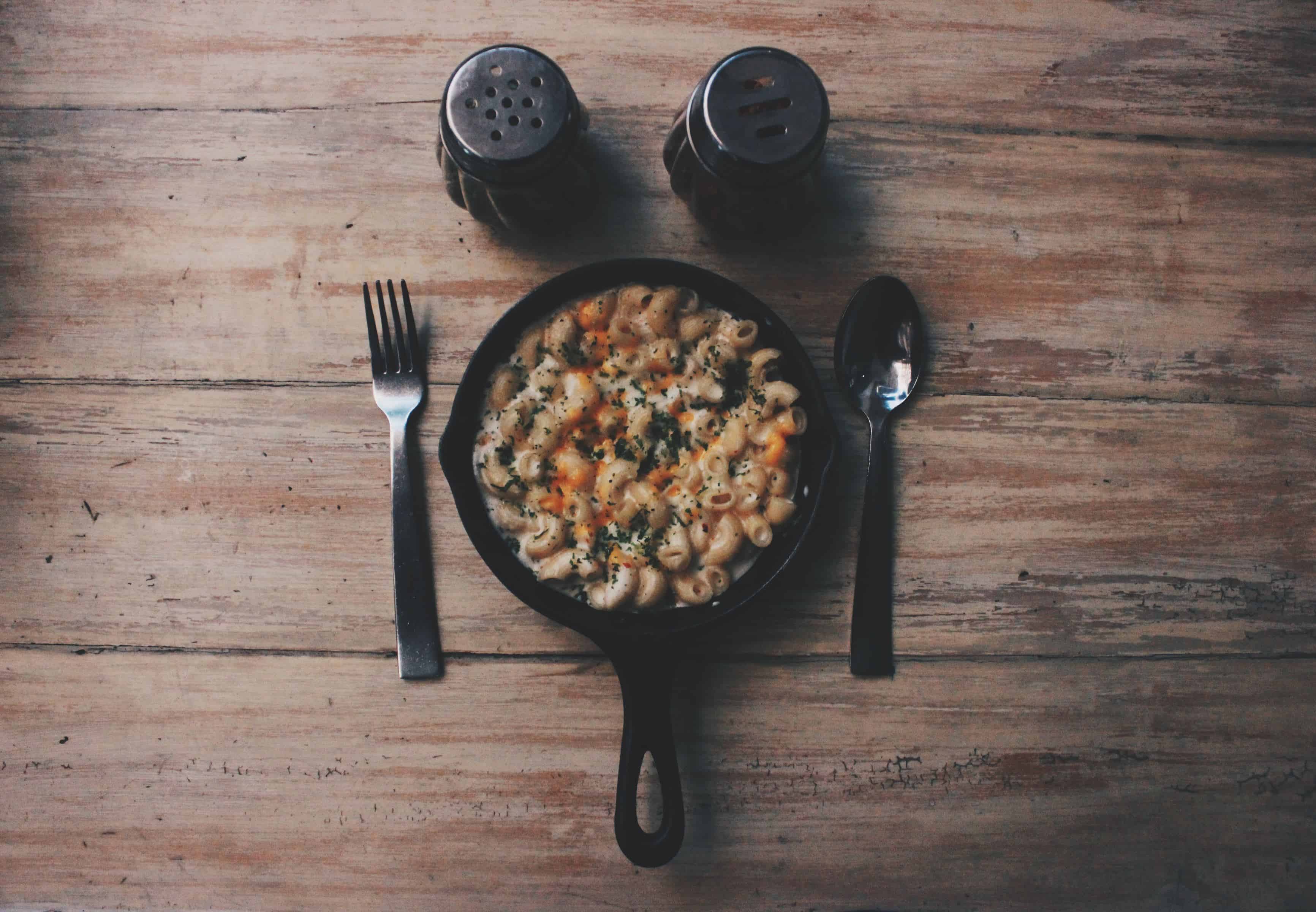 This is a delicious recipe for homemade mac & cheese, so none of that store bought nonsense. It's easier than you think and smoking gives it a delicious, hearty flavor that is sure to leave them asking for more.
Ingredients
One package of elbow macaroni (16 oz)
3 cups of milk
 2 cups of shredded Cheddar cheese (extra sharp works best)
2 cups of shredded Gouda cheese
 1 cup of parmesan cheese
 8 oz of cream cheese (cut in large squares)
 ¼ cup of all-purpose flour
 ¼ cup of butter
 1 tsp of salt
 ½ tsp of black pepper
Instructions
Add a couple of your preferred wood chips and preheat your smoker. Temp: 225° F
Cook the macaroni following the directions on the bag/box.
Meanwhile, in a separate pot, melt the butter then whisk the flour into it and cook it over medium heat, until the mix gets thick and bubbly.
 Whisk in the milk and bring it to a boil then continue cooking for 5 minutes until the mix thickens. Once it's thick, stir in the cream cheese and continue to mix until it's smooth. Add the salt and pepper.
In another bowl, add 1 cup of cheddar and Gouda cheese, the Parmesan cheese, the pasta, and your cream cheese sauce.
Coat an aluminum roasting pan (11 x 9 ½ inch) with nonstick cooking spray, then pour in the mixture and sprinkle the rest of the Gouda and Cheddar cheese on top.
Set it in your smoker and let it smoke for 2 hours at the same temperature (225° F). You'll know it's ready once you see a slight golden brown color and delicious cheese bubbles.
Read more: looking to grill up some meat? These smoker brands are the best for the job
Joost Nusselder, the founder of Lakeside Smokers is a content marketer, dad and loves trying out new food with BBQ Smoking (& Japanese food!) at the heart of his passion, and together with his team he's been creating in-depth blog articles since 2016 to help loyal readers with recipes and cooking tips.