I love creating free content full of tips for my readers, you. I don't accept paid sponsorships, my opinion is my own, but if you find my recommendations helpful and you end up buying something you like through one of my links, I could earn a commission at no extra cost to you.
Learn more
If you live in an apartment or are planning to live in one, then you may want to take a moment to read this article, especially if smoking food happens to be one of your favorite pastimes.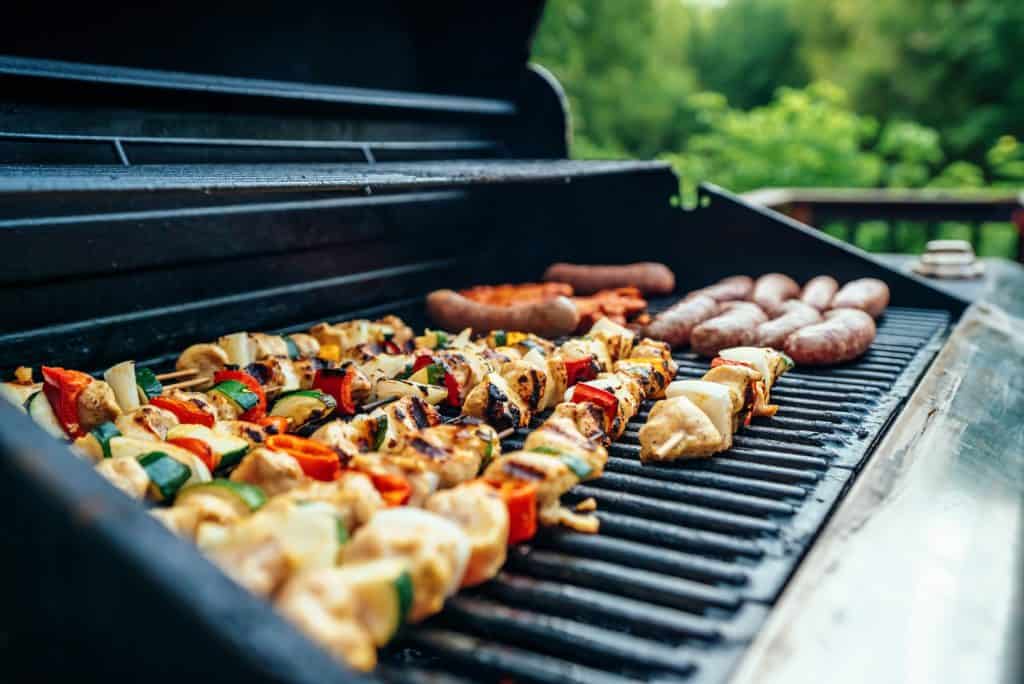 Living in an apartment or condominium means having to live with quite a number of rules. And the reason they're in place is to keep everyone in that shared space safe and comfortable.
In this article, I'll take you through 10 things to watch out for when considering using your BBQ smoker on your balcony.
Let's look at your top choices first if you're looking for a smaller set to liven up your apartment. These are some excellent traditional grills to check out.
| | | |
| --- | --- | --- |
| Model | Review | Image |
| Kamado Joe Junior | Just top-of-the-line small grill. Very sturdy and has over 270 positive reviews here on Amazon to date. This would be my top choice when smoking in confined spaces like a balcony. | |
| Weber Original kettle 22-inch charcoal grill | Weber is just the big brand name when it comes to small grills, with its iconic round shape. It's a great addition to any home and will always look great and pretty traditional. | |
| Weber Genesis II E-210 liquid propane grill | Another one from Weber; this time, a less traditional look for them. This smoker gives you more space to work with and it looks great on any balcony, as you can see here. | |
| Char-Broil Classic 280 2-burner LPG gas grill | A great grill with the nice addition of an extra side burner so you can cook something in a frying pan or cooking pan alongside your grilling instead of having to move between your kitchen and balcony for every different part of the meal. | |
| Fuego Element F21C carbon steel gas grill | This smoker won the Vesta's Best Gas BBQ & Spark Design Award. It's quite a different look for your balcony. You'll either love it or hate it, but it does take up a lot less space, leaving more room for your garden furniture and perhaps outdoor dinner table. It's a very durable and sturdy gas grill that's perfect for outside weather conditions. | |
| George Foreman GFO3320GM indoor/Oiutdoor electric grill | This is just the easiest smoker to use. It's a very affordable grill that lets you cook on a lot of balconies where you won't be able to use charcoal or a smoker since it's electric. And you can even set it on your dinner table if you lack additional space. | |
| Char-Broil TRU infrared electric patio bistro grill | This Char-Broil smoker is specifically designed for patio and balcony grilling. It makes a great addition to your balcony furniture. | |
Is a smoker allowed on apartment balconies?
While living in an apartment doesn't give you the flexibility of living in a single attached house, it does help you avoid costly mortgage and home insurance fees that'll give you headaches far worse than a migraine.
In 2004, residents of Seattle, WA took to the streets when a fire code banning grilling on apartment balconies was due to go into effect right before the Fourth of July.
The massive public outcry forced the Building Code Council to recant its decision to avoid being crucified by the public in the next election year.
While there's an obvious reason for concern about fire safety and grilling on apartment balconies, the people felt that Seattle has more than enough fire safety and building codes to address these concerns and that the new law was completely unnecessary.
Also read: best BBQ smoker books
Grilling rules in apartments and condos
You'll have to consider several factors if you plan to live in an apartment and also want to buy a smoker grill to smoke some meat on the balcony of your apartment.
First, there are state, city, and county laws regarding fire and building safety. Plus, they vary from place to place.
You should know your local rules as this official from Carmel, Indiana explains in this video:
Then you'd have to negotiate to BBQ in your apartment.
Sometimes, you get lucky with a landlord who's not so strict about their tenants owning a BBQ smoker grill. But other times, landlords are very particular about that stuff.
So go with the ones that have flexible policies about it in order for you to enjoy smoking meat regularly.
NFPA on grilling safety
According to the National Fire Protection Association, home grills cause roughly 8,900 home fires per year in America. That's more than 24 home fires per day in the hundreds of millions of houses across the United States!
It may seem a small number, but the NFPA takes this kind of matter very seriously, as it's been proven in the past that even just a candle can burn down entire cities.
General safety rules for using a BBQ smoker in your apartment balcony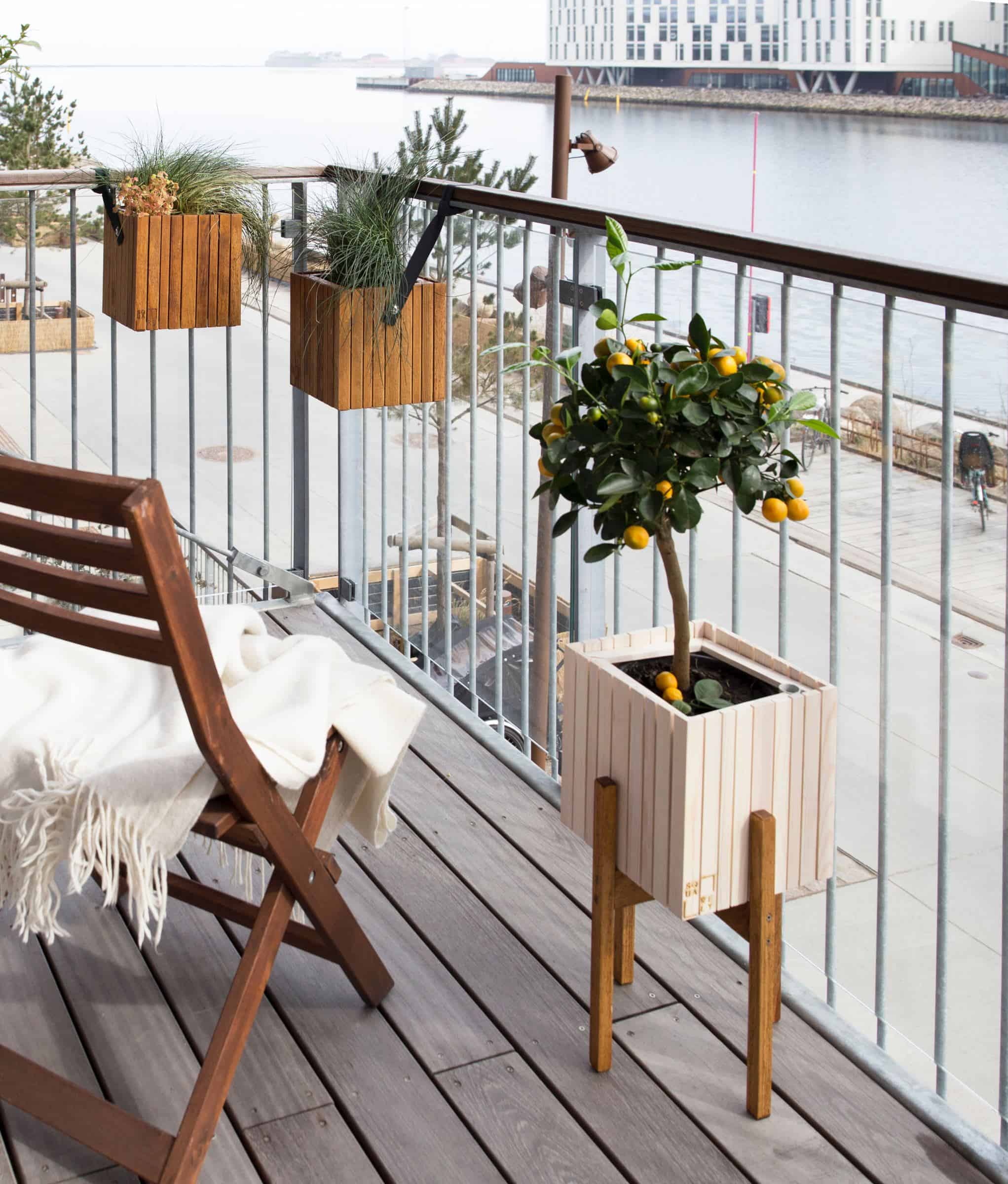 In order to ensure safety for you and your neighbors living in the apartment or condominium, we've come up with some rules that can help you prevent fires by being responsible with grilling.
You may notice that some of these rules also mirror your landlord's policies and in rare cases, are also implemented by your local fire department.
Do check with your landlord and state and local building codes, as well as fire safety to cross-reference this list to make sure that you're on the right track. This way when you get approval for grilling in your apartment, you'll also know what type of grill to purchase that's also allowed.
Below are some of the rules for grilling on your condo balcony.
1. Compliance with by-laws of the apartment complex or condominium
Before you decide to sign the lease for the apartment/condo unit, first check with their by-laws and see if they allow grilling in the building.
If they do, then that's great! However, if they don't allow it, then try to negotiate and see if you can find a middle ground.
If you're successful with your negotiations, then you may proceed. But if their final answer is still a no, then it's time to move on and hunt for new apartments.
2. Lease restrictions
All lease contracts have restrictions in them, so check that one too.
See if grilling in the apartment is included. If it isn't, then negotiate again and follow the procedure above.
3. Adequate ventilation
Your apartment or condo balcony must be at least 10 meters (or more) away from the nearest infrastructure. It also must be open and well ventilated, and it shouldn't have any louvers, plastic curtains, or similar weather or privacy barriers.
If the balcony fails to meet these requirements, then you should avoid doing an barbecuing on it, even if you're able to convince the landlord to let you. It's not safe.
4. Acceptable fuel types
The fuel used in BBQ grills are charcoal (lumps and briquettes), wood chips and pellets, propane/butane gas, electric, and infrared emitters. However, landlords and the state or local government will only allow gas, electric, and infrared heat sources for you to use in your apartment balcony for doing BBQ.
Unfortunately, charcoal and hardwood are considered too risky in confined spaces like apartments and condominiums.
5. Gas fuel limitations
For LNGs and LPGs, the maximum tolerable amount that you can use in your apartment/condo unit is only up to 9 kilograms and you're restricted to use up to only 1 tank or bottle.
You'll also be advised to store LPG tanks in the basement utility room of the building or outdoors. You should never store them inside your own apartment.
6. Safe distance from flammable and combustible materials
Flammable and combustible materials such as timber walls, railings, furniture, privacy screens, electrical switches, power points, air conditioners, lights, bug zappers, etc., should be kept away from the grill at all times.
Any open flame like decorative or citronella candles should also be placed at least 1.5 meters from the grill in order to avoid any accidental ignition or bursts.
7. Check for gas leaks
Regularly check the propane tank as well as its other components. Look for leaks.
Using your own hand as a sensor for such things works very well, as the compressed gas inside the LPG tank is cold and any leaks will be detected by your pain receptors under the layer of your skin.
Once you've found the leak, turn off the gas flow valve and call for a technician to have it replaced. Have them check for further leaks to ensure safety in the apartment.
8. Accessible fire extinguisher
Fire spreads quickly in confined spaces like your apartment or condo unit, so you'll need to have a fire suppression system or a fire extinguisher ready at all times to choke out any fires. Still, BBQ fires rarely cause harm provided you're doing everything correctly.
However, accidents do happen, so it's best to always be prepared.
9. Minimizing cooking smoke
You have to watch out for 2 things when you're grilling on your apartment balcony: oil and grease. These things produce a lot of smoke when they're heated to a certain temperature.
The meat on your grill or smoker produces grease that goes into the grease tray underneath. In some cases, you're required to spread oil on some foods to get the right kind of taste to it and again, that too creates smoke.
To minimize smoke from your grilling, always get rid of the grease in the grease tray and use as little oil as possible when cooking.
10. Controlled cleanup
Under no circumstances should you spray water on your grill to clean it up if you're living in an apartment building.
The water will splash down to your neighbor's balcony and windows, and will get you into a lot of trouble with them. They might even file a complaint against you to the landlord and have you forcibly kicked out.
You can use wet rugs instead. It cleans thoroughly and it doesn't bother the neighbors.
The only thing that your neighbor will catch from your barbecuing is the sweet scent of grilled meat caressing their noses and they'll be happy about that for sure!
Don't even have a balcony? These smokers you can also use in confined spaces like your kitchen
Joost Nusselder, the founder of Lakeside Smokers is a content marketer, dad and loves trying out new food with BBQ Smoking (& Japanese food!) at the heart of his passion, and together with his team he's been creating in-depth blog articles since 2016 to help loyal readers with recipes and cooking tips.