I love creating free content full of tips for my readers, you. I don't accept paid sponsorships, my opinion is my own, but if you find my recommendations helpful and you end up buying something you like through one of my links, I could earn a commission at no extra cost to you.
Learn more
Have you purchased the fabled Big Green Egg, or are you curious to know what you can use it for?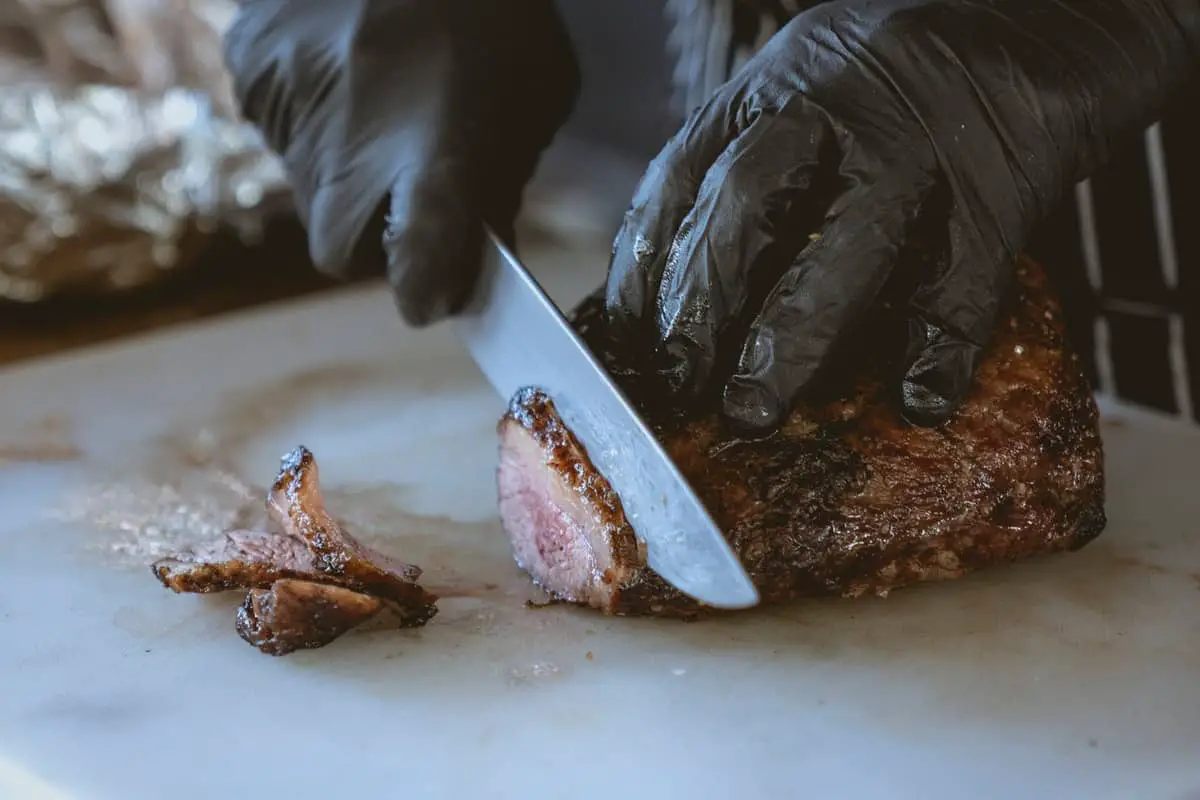 Read on to find out more about all the great things you can do with this device!
In this post we'll cover:
What Is The Green Egg?
The Green Egg is a charcoal grill that has become very popular over the years.
It was originally designed to cook food at high temperatures without using gas or electricity.
There are many types of grills out there, but the Green Egg is considered the original.
It's also known as the "original ceramic charcoal grill (unlike some of these brands)" and it was created in the 1950s.
The Big Green Egg certainly makes a big impression!
With its large egg-like shape, dimpled texture, and classic green color, it definitely won't be confused with any other device!
Apart from the distinctive design, the first thing you'll probably notice about the Green Egg is its price!
There's no getting around it, the Big Green Egg certainly is an expensive bit of kit.
The Big Green Egg is a brand named kamado grill. Kamado grills are a type of traditional Japanese oven, traditionally used for cooking meat.
They're called "kamados" because they resemble the classical, egg-shaped Japanese kamado pot.
Kamado grills are versatile cooking tools that can be used for grilling, smoking, roasting, and more.
The unique, oval design (and accessories, like a fireside divider) allows you to easily create both direct and indirect cooking zones.
This means you can set up different cooking times for different foods, which makes it easier to prepare multiple dishes at once.
If you want to use an Egg outdoors, you can add a heat deflector to make it an outdoor convection oven, too.
The Green Egg isn't the only outdoor ceramic cooker on the market, but it has an extremely loyal following.
The following "eggheads" swap recipes and chat online, and try to convince other backyard home cooks to adopt the benefits of Green Eggs.
How Does The Green Egg Work?
It's not hard at all to start an Egg! The company sells its own high-quality branded lump charcoal, though there are many other great brands to use.
Whatever you do, don't use charcoal briquettes or you'll just have a super ashy Egg that absorbs the nasty chemical smells.
The Green Egg works by creating a fire inside the internal chamber.
Once your coals are ready, you simply place them into the bottom of the Egg, then close the lid.
You can either use a propane torch to ignite the coals, or you can light matches or lighters directly.
Either way, you'll need to wait until the coals are glowing red before you open the lid.
Once the coals are lit, they will continue to burn slowly throughout the entire cooking process.
You should never remove the lid while the coals are still burning. As soon as the coals stop glowing, the lid needs to be removed immediately.
You can also use a regular charcoal chimney starter for the same purpose.
Once the fire is lit, the thick ceramic walls trap heat, allowing it to become extremely hot.
A lid at the top and an opening at the bottom of the Egg control the flow of air into the firebox and out of the cooking chamber.
As a result, this regulates the temperature inside the egg.
The larger the openings, the hotter the temperature. For more of an egg how-to, this is a very helpful video.
The Egg's heat adjustability is its biggest advantage.
Here's how you can use the Egg's temperature control to create different types of dishes.
By adjusting the vents on the sides of the Egg, you can achieve perfect heat control, which allows you to cook hot and quickly, or low and slowly (falling off the bone baby back ribs).
It can be used as a pizza oven, but if you turn down the heat, it can also be used as a smoker for meats.
Is The Green Egg A Smoker?
You can use the Green Egg as a smoker. It's brilliant at it.
Add some extra zing and flavor to ingredients and dishes by smoking them in the Big Green Egg!
Top Tips For Smoking In Your Green Egg
For the best results, we recommend using the 'ConvEGGtor' attachment when smoking inside the Green Egg.
The food will be kept warm whilst being protected from the direct heat of the charcoal.
The ConvEGGtor allows you to easily reach the target temperature for smoking, which then stays stable, accurately to the desired degree, for a long period using the 'RegEggulator' on top and the air regulator at the bottom of your Green Egg.
If you're going to smoke with a grilling board, you don't need a 'ConvEGGtor' because the grilling board will act as a heat shield and smolder, which produces soot.
How To Smoke Food With A Green Egg?
You can certainly smoke with natural wood charcoal or wood pellets, but we recommend using a mix of natural hardwoods to get the most out of the smoking capabilities your Green Egg has to offer.
What Wood Chips Should You Use?
To get the best smoking results, we recommend using wood chips or chunks.
Cold smoking requires wood dust, which burns too quickly when smoked with hot smoking.
The smoke generated by burning wood chips or wood chunks infuses the flavor and aroma into your ingredients and dishes.
It lets you play around with the flavors of your smoked ingredients and recipes.
The type of wood chips or wood chunks used will affect the flavor of your cooking.
Some varieties are stronger than others, and some are better suited for smoking meat than others which are better for loaves of bread, pies, or any number of other unconventional smoked foods!
Seriously, cherry smoke an apple pie, and you'll be converted for life.
Below is a list of some great flavorful woods to try in your Green Egg:
Apple Wood: Apple adds a mildly sweet taste to fish, crustaceans, and poultry such as chicken or turkey. It also works well for chicken, beef, lamb, and pork.
Cherry Wood: Cherry goes with everything because it has a mild fruity flavor. It's excellent with fish, lamb (and all kinds of game meats), duck, beef, and pork. Cherry wood is also good with bell peppers and red fruits.
Hickory wood: Hickory has a strong smoky flavor. It works very well when smoked with beef, seasoned pork, all kinds of game, and for smoking nuts. Hickory wood is best suited for smoking foods that are highly spiced, including American barbecue classics such as pulled pork.
Should You Invest In A Green Egg?
Well, it depends on whether or not you'll use it!
If you do splash out and end up getting a fabled Green Egg, you'll probably never need to get another grill ever again.
Because it doesn't use quick-light charcoal briquettes, firelighters, or petrochemicals, the Green Egg takes a bit of getting used to.
But, the more time you spend tinkering with it, the more likely you'll fall in love with it and the more comfortable with it you'll become.
However, it is not cheap. If you're already a serious grill­er, then we recommend the Big Green Egg.
If you know you'll be doing a lot of tinkering and learning with it, then go ahead and buy one now.
Final Thoughts
The Green Egg is a great tool for anyone who wants to cook outdoors year-round.
It's easy to maintain, simple to clean, and requires little maintenance as long as you use the right equipment.
Once you start using it, you won't want to go back to gas or charcoal grills.
Smoking on the Green Egg is a little more complex than other grills for beginners and certainly takes a little bit of practice to get the best out of it, but once you've invested a bit of time into learning about all the great ways to use the Green Egg, you'll never want to use another device to smoke, barbeque or grill ever again!
Joost Nusselder, the founder of Lakeside Smokers is a content marketer, dad and loves trying out new food with BBQ Smoking (& Japanese food!) at the heart of his passion, and together with his team he's been creating in-depth blog articles since 2016 to help loyal readers with recipes and cooking tips.