I love creating free content full of tips for my readers, you. I don't accept paid sponsorships, my opinion is my own, but if you find my recommendations helpful and you end up buying something you like through one of my links, I could earn a commission at no extra cost to you.
Learn more
Whether you're hosting friends for the day or enjoying an evening with the family, you can't go wrong with baby back ribs!
While most will use a dry rub like the one I use here, some people tend to forget to remove the membrane on the back side of the ribs so I'll show you how and share my special apple sauce and spices.
Read on for an easy-to-master recipe using a pellet smoker. I've also got recommendations for the best pellets for your prized grill.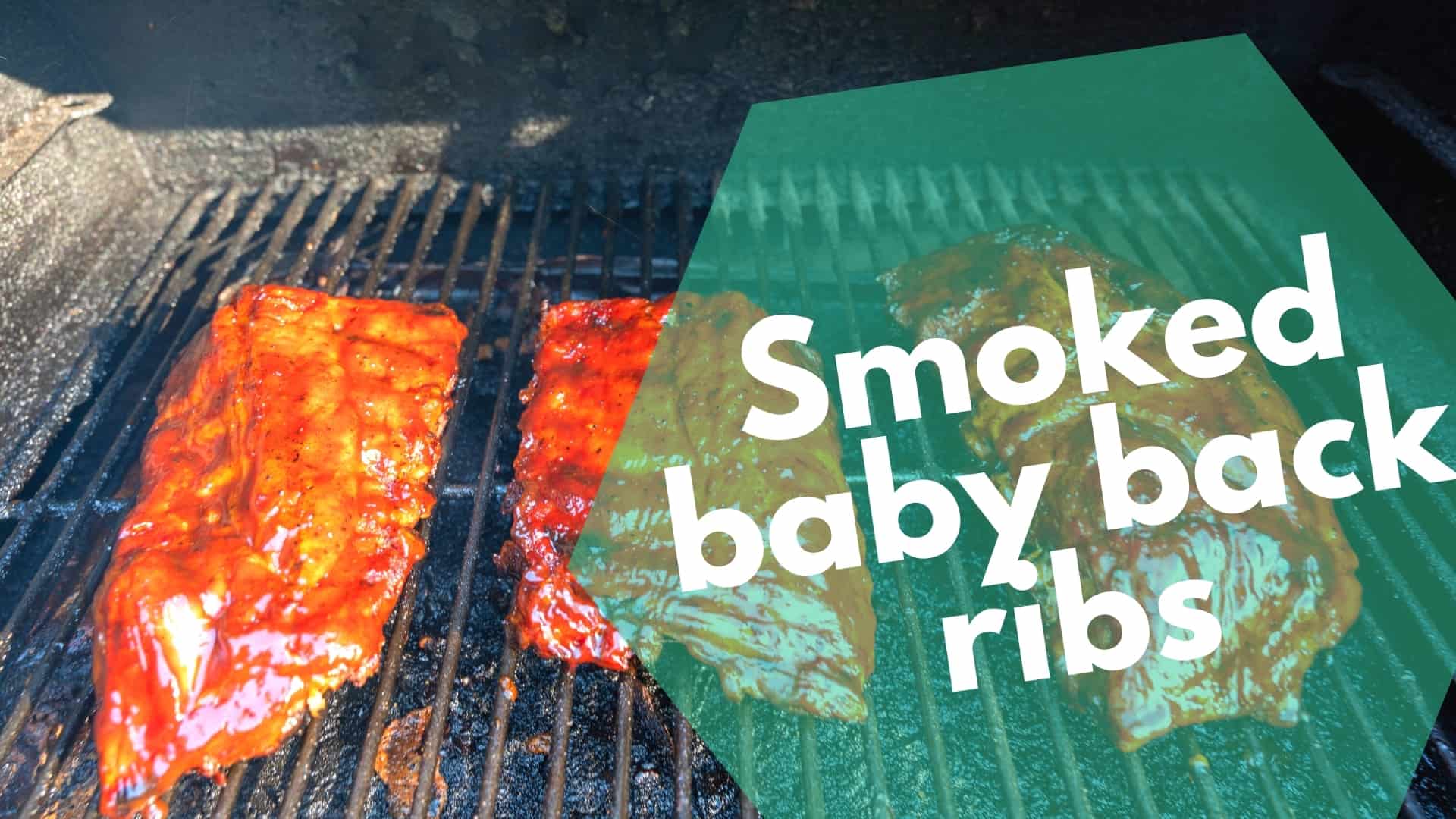 Pellet smoked baby back ribs recipe
While a pellet smoker is great for several different types of meat, the fuel-efficient quality of this fine cooker makes it perfect for smoking ribs.
Read on for a simple yet succulent recipe that works wonders every time.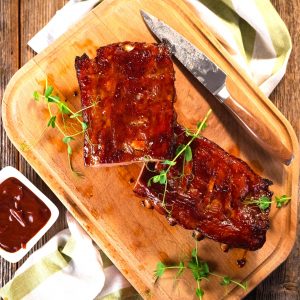 Pellet smoked baby back ribs
Delicious baby back ribs with an apple juice and garlic paprika dry rub.
Ingredients  
2

racks

baby back pork ribs

1-2

cups

apple juice

Southern style BBQ sauce

BBQ dry rub of your choice
Homemade dry rub
2

tbsp

brown sugar

2

tbsp

white sugar

1

tbsp

black pepper

1

tbsp

garlic powder

1

tbsp

paprika
Instructions 
Dry rub
A dry rub gives your meat a nice crust to work with. Though ingredients can be interchangeable, be sure to use some kind of sugar, pepper and paprika to create satisfying taste, texture and color.

Mix ingredients well and place in a spice shaker.

Spread rub generously onto the front and back of ribs before first smoke on the grill.
Baby back ribs
Add your chosen flavor of wood pellets to your smoker and preheat to 225F with the lid closed.

Remove the membrane on the back side of the ribs with a knife and paper towel.

Rub generously with dry rub.

Place the seasoned baby back ribs on your grill and smoke for 2 hours.

After 2 hours, remove ribs from the smoker and wrap in aluminium foil.

Generously marinate ribs with apple juice, seal the foil, and return ribs to the grill for another 2 hours.

Remove ribs and coat them with BBQ sauce, then place back on the grill for 15 mins.

Keep an eye on the grill during this final stage so the coatings don't burn.

Let the ribs rest on the grill for 10 mins, then serve nice and hot.
Don't feel like making your own dry rub? I like this ready-made pork and poultry rub from Traeger Grills.
What are the best pellets to use for smoker baby back ribs?
As a main course, baby back ribs are great. But smoke them with the right pellets, and you'll have a winning combination!
There's a range of pellets you can use for smoking ribs, but here are some that come highly recommended:
Apple: Most often used for pork or poultry, applewood produces a light, fruity smoke that enhances the taste and mixes well with other flavors.
Cherry: Similar to apple, cherry wood has a light, mild taste, but gives great flavor and color to your meat.
Hickory: Hickory wood has a stronger smokey taste, but can complement the natural flavor of your ribs wonderfully.
Mesquite: Also a bold flavor, mesquite wood is excellent for ribs and other strong-flavored meats.
Pecan: Pecan wood offers a sweet, nutty finish that's rich and blends well with other flavors.
Mix: For a more creative combination, a mix of hickory, cherry, maple, and applewood comes highly recommended!
Also read our full in-depth post on wood for ribs to get the right flavor
Why baby back ribs on a pellet grill?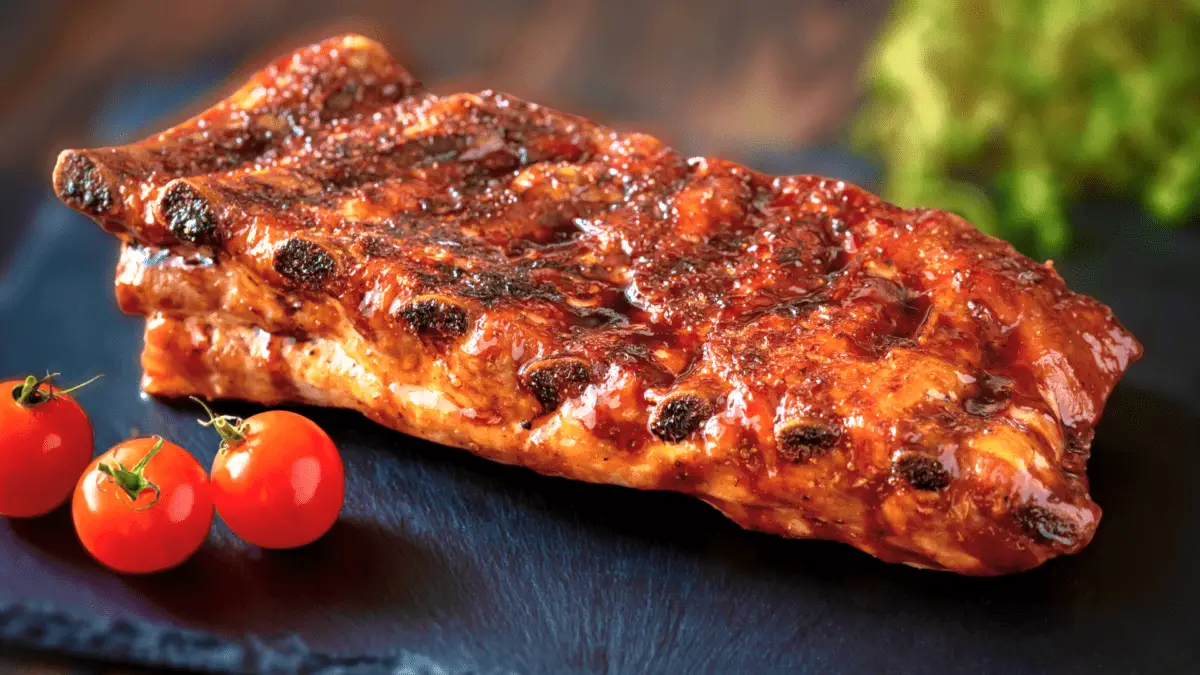 Not a lot of people are aware of this, but the pellet grill produces some of the most sumptuous smoked ribs ever. In fact, even expert cooks would agree with this!
What's even greater about using a pellet grill for smoking ribs is that the process is so easy. You don't need to take cooking lessons to achieve great results!
When you do a search online for tips on how to smoke ribs on a pellet grill, you'll surely find a lot of information.
Indeed, there are so many different ways to smoke ribs. Regardless of the process that you choose to follow, it all basically comes down to rubbing the seasoning and brown sugar, cooking low and slow, and then brushing with sauce.

4 steps to smoking ribs on a pellet grill
To give you an idea of how to smoke ribs with the help of a Camp Chef grill, here are some basic steps.
Related : How to grill ribs fast, easy, & simple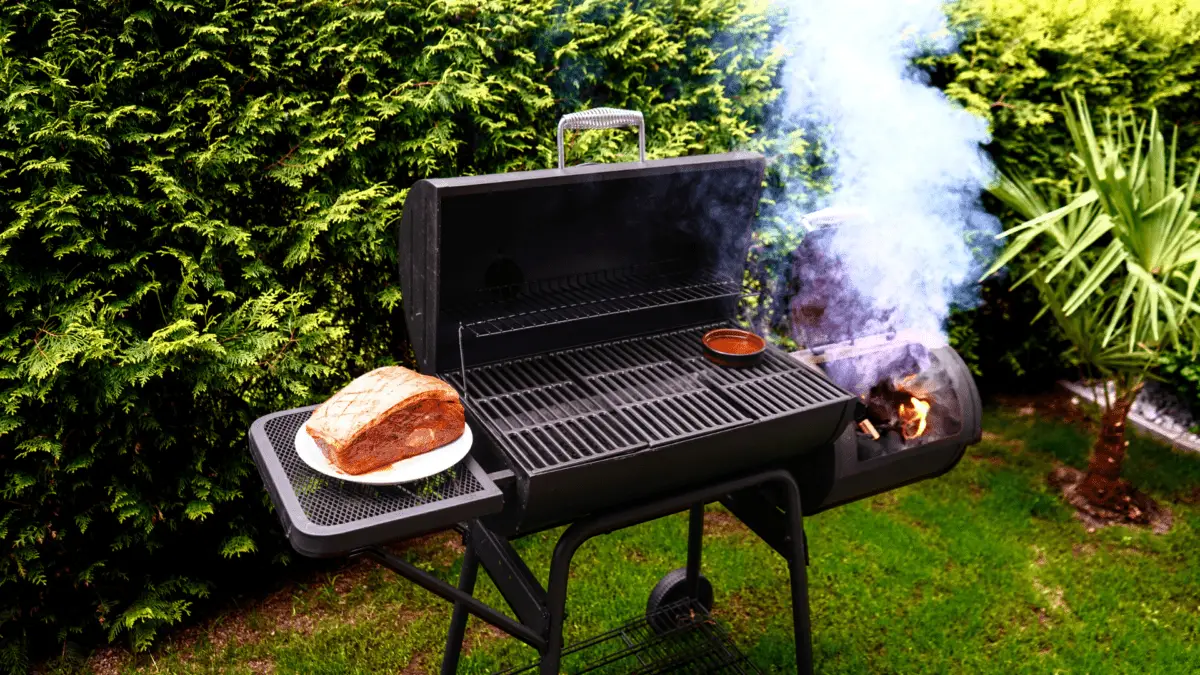 1. Get some perfect pork spare ribs
Don't use the back ribs and not even the St. Louis style ones. Instead, choose the pork spare ribs where the breastbones have been removed.
Trim the spare ribs nicely in order for them to look presentable when served. Make sure you also remove the loose fat.
2. Turn the Camp Chef pellet grill on and set the temperature to 275F
Next, place the wood pellets of your choice into the grill.
You can choose any wood pellet that you fancy, although it's the combination of mesquite and cherry or apple that's highly recommended. They go well with pork.
3. Smoke ribs at 275F for 30 minutes
Some people would opt for the "3-2-1 ribs" thing when smoking the ribs.
This means leaving the pork for 3 hours inside the smoker, and then wrapping it in foil for 2 hours with or without the sauce. Then finally, you remove the foil and let the ribs stay for 1 hour.
This is a good method to follow, although you can also play around a bit, thanks to the Camp Chef's ability to change the temperature to whatever you want it to be. Remember that a higher temperature kick can help to break the fats down!
4. Set the smoke setting to high smoke for 2 hours
Next, set the smoker to high smoke and this will change the temperature to 225F. At this point, you can go low for 2 hours or more.
Pellet grills aren't known to impart a heavy smoke flavor. So "high smoke" is what's considered normal for these grills.
How long to smoke ribs at 225F
It'll take roughly 3 hours to smoke the ribs at 225F. For a full rack of ribs, it'll usually take up to 6 hours.
So if you simply wanted to smoke them, just leave them there for up to 6 hours.
What to spray on ribs while smoking
You can use a liquid spray in the form of beer, apple juice, or water. You can spray the ribs after every hour.
During the first 3 hours, imbue your meat with the smoky flavor in order to get started with the cooking process.
What temp to smoke ribs?
Remember that the longer you smoke at a low temperature, the more flavorful, tender, and juicy your ribs will turn out!
Make sure you hit an internal temperature of 165F before you serve the ribs.
How do you smoke ribs on a Pit Boss grill?
To smoke the ribs using a Pit Boss grill, start by preheating your smoker to 200F. When removing the membrane of the backside of the ribs, use a knife and some paper towel.
Rub the ribs with your choice of seasoning. Place on the grate and smoke for up to 2 hours.
Check out these knives that are essential to smoking meat the right way
What makes baby back ribs special?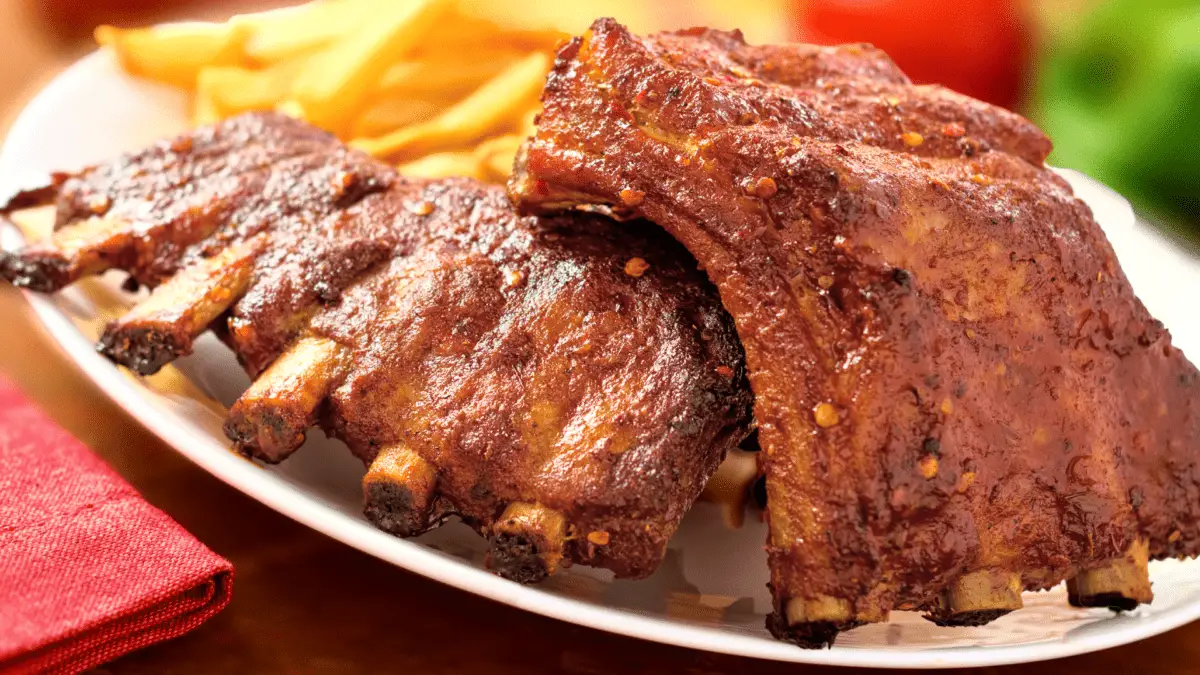 Go beyond your classic hot dogs and hamburgers this summer and impress your guests with a tasty new cut!
Baby back ribs may take longer to cook, and are slightly more expensive, but that's only because they're so in demand. They're great for grilling or smoking, and also take well to seasoning rubs and sauces.
There's a common misconception that baby back ribs come from baby pigs. They get their name because they're shorter in relation to bigger spareribs and they come from the upper back of the pig.
Both rich in flavor and very tender if cooked right, this is a juicy cut that'll leave your guests wanting more!
Benefits of using a pellet smoker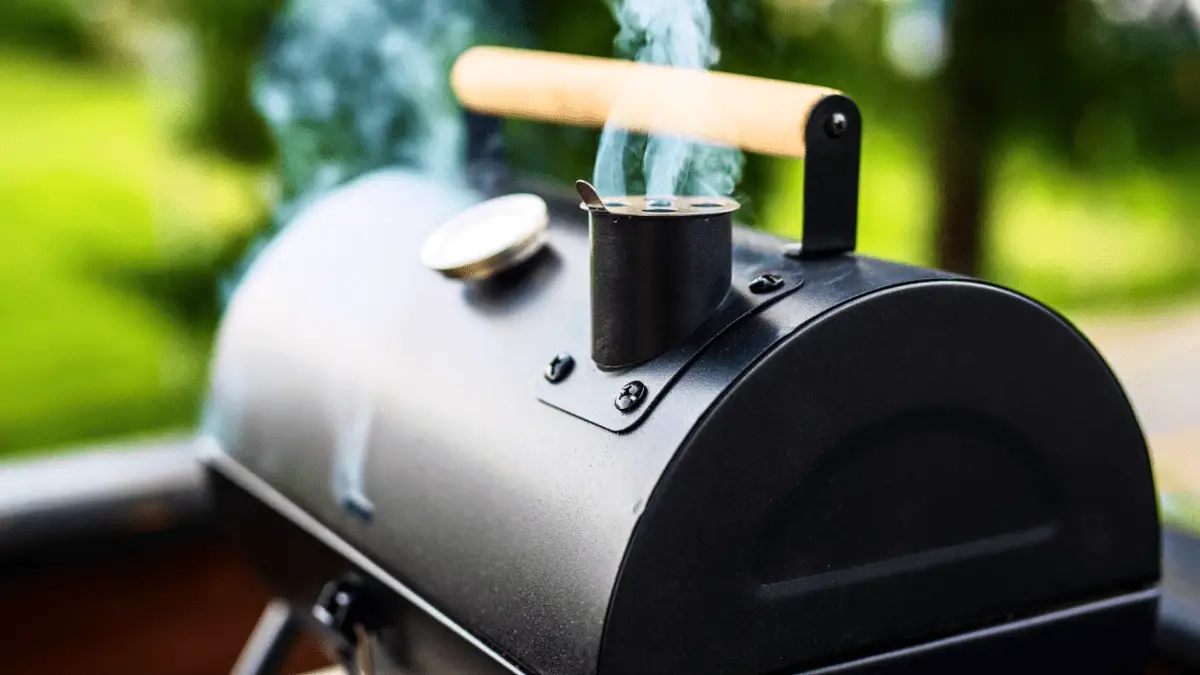 Smoking food in a pellet smoker is a culinary adventure with many benefits:
It adds an authentic smokey flavor to your food
You get a grill and smoker in one, meaning its great value for money
It's safe and simple to use
It works very efficiently
It's easy to clean and maintain
It's perfect for cooking a range of meats
A pellet smoker is a worthwhile investment, giving you a lifetime's worth of memories. Check out these great pellet smokers and start cooking with style.
Already a proud pellet smoker owner? You can now enjoy these additional mouth-watering recipes for cooking beer can chicken and pellet smoker burgers.
Joost Nusselder, the founder of Lakeside Smokers is a content marketer, dad and loves trying out new food with BBQ Smoking (& Japanese food!) at the heart of his passion, and together with his team he's been creating in-depth blog articles since 2016 to help loyal readers with recipes and cooking tips.