I love creating free content full of tips for my readers, you. I don't accept paid sponsorships, my opinion is my own, but if you find my recommendations helpful and you end up buying something you like through one of my links, I could earn a commission at no extra cost to you.
Learn more
The sweet crispness of bacon is a delicious treat for any mood.
This salty yet sweet umami-flavored snack can now taste even better with the use of a pellet smoker.
Pellet smokers are outdoor cookers that combine the features of gas grills, charcoal smokers, and kitchen ovens.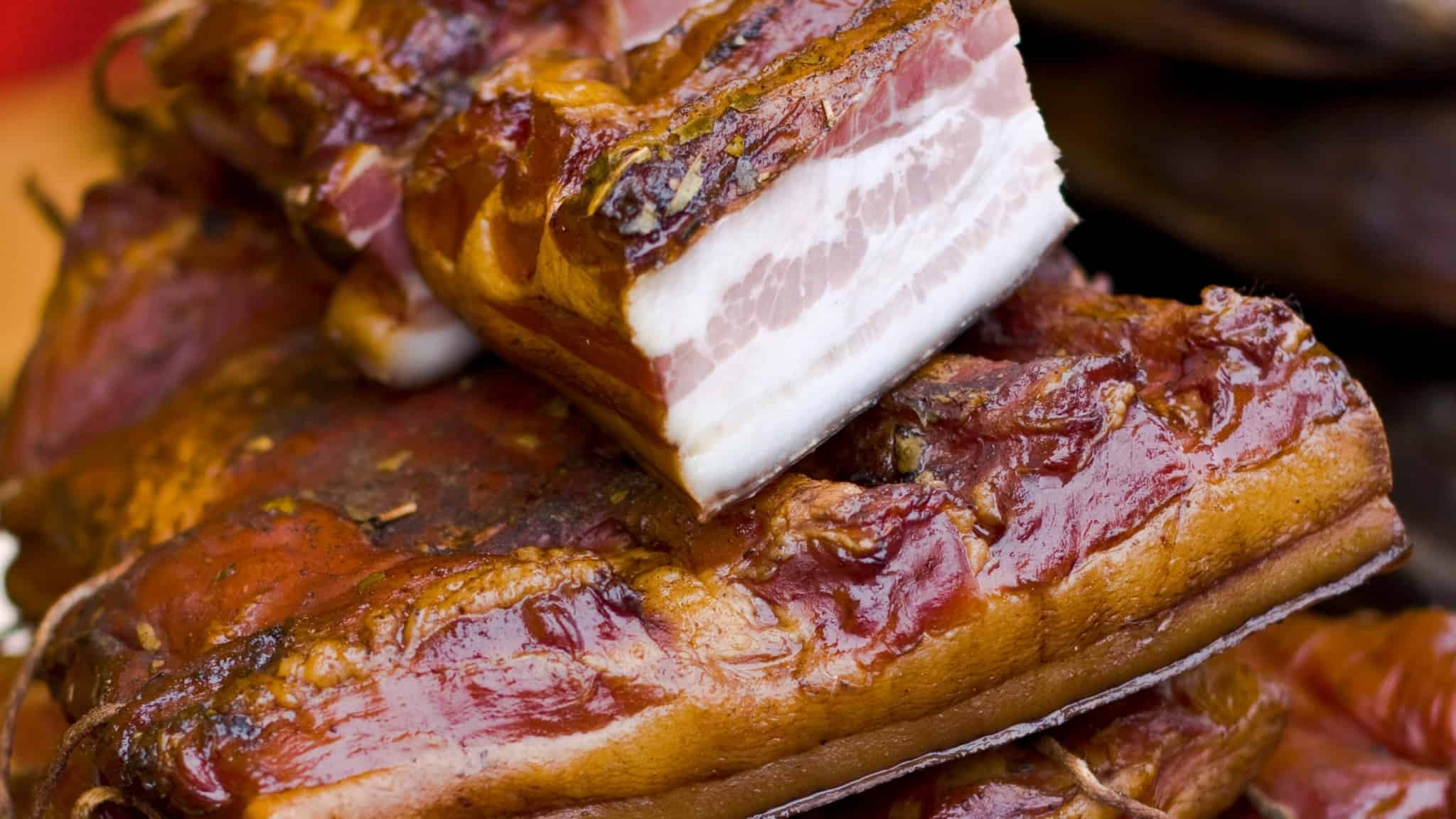 The efficiency of this grill is therefore perfect for meat, and bacon is definitely no exception.
Read on for an easy to follow pellet smoked bacon recipe that will leave your friends and family begging for more.
We'll also look at which type of pellets go best with this recipe so that you can enjoy your pellet smoked bacon to the absolute fullest.
In this post we'll cover:
Pellet Smoker Bacon
Bacon is great because it's both yummy and versatile. You can eat it on its own, as a side dish, or even as a topping to give certain meals some more flavor.
Not only has it got an awesome taste; it also comes with some nutritional perks.
Bacon can serve as a source of high-quality protein. It's also rich in vitamins and has decent amounts of minerals like iron, magnesium, and zinc.
However, it can also be rich in saturated fats and, like all things, should be enjoyed in moderation.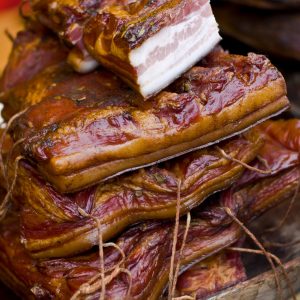 Pellet Smoker Bacon Recipe
Whether you fancy some bacon for breakfast, in your sandwich for lunch or on your burger patty at dinner, your pellet smoker can do most of the work for you. Here is a quick and simple recipe to get you started.
Ingredients  
1-2

pounds

of sliced bacon
Instructions 
Start by preheating your pellet smoker to 300 degrees F.

Once preheated, place your bacon slices directly onto the grill grate and close the lid.

Cook bacon for 25 minutes. Depending on the thickness of your slices, you may need to turn the bacon about halfway through.

Open the lid and keep an eye on your bacon during the last 5 minutes, as it can go from done to overdone very fast.

Make sure all bacon slices are cooked evenly. When they are at the desired crispness, remove from the grill and serve your yummy smoked bacon with pride.
Pellet Smoker Bacon Best Pellets to Use
Pellet grills provide a natural smokey flavor that greatly complements cuts like bacon.
However, the flavor of pellets you use with your smoker can also have an impact on the taste of your bacon.
While there are many options, the pellets listed below are some of the most commonly recommended when it comes to smoking bacon.
Apple: Most often used for pork and poultry, applewood has a light, fruity taste that will enhance the flavor of your bacon well.
Cherry: Just like apple, cherry wood has a mild, fruity flavor that gives great color and taste to the meat.
Hickory: Hickory wood has a rich, smokey taste – a delightful contrast to the crisp sweetness of your bacon.
Pecan: Wonderfully nutty and rich, pecan wood blends well with other flavors and provides the perfect twist to spice up your bacon.
Maple: Maple wood is mild with a hint of sweetness, making it a great pairing for pork cuts like bacon.
Mix: For a fresh alternative to these classics, this pellet blend of hickory, maple, and cherry comes highly recommended.
Why bacon on a pellet grill?
A lot of people prefer to have bacon for breakfast. These crisp and flavorful thin strips of meat are truly mouthwatering and can make for a great meal to jumpstart your day.
While there are many different ways to cook bacon, not a lot of people consider grilling them. In fact, you can use your pellet grill to cook the most sumptuous bacon for breakfast, lunch, or dinner!
If you want to host outdoor parties for friends and family, then you should learn how to cook bacon on a pellet grill.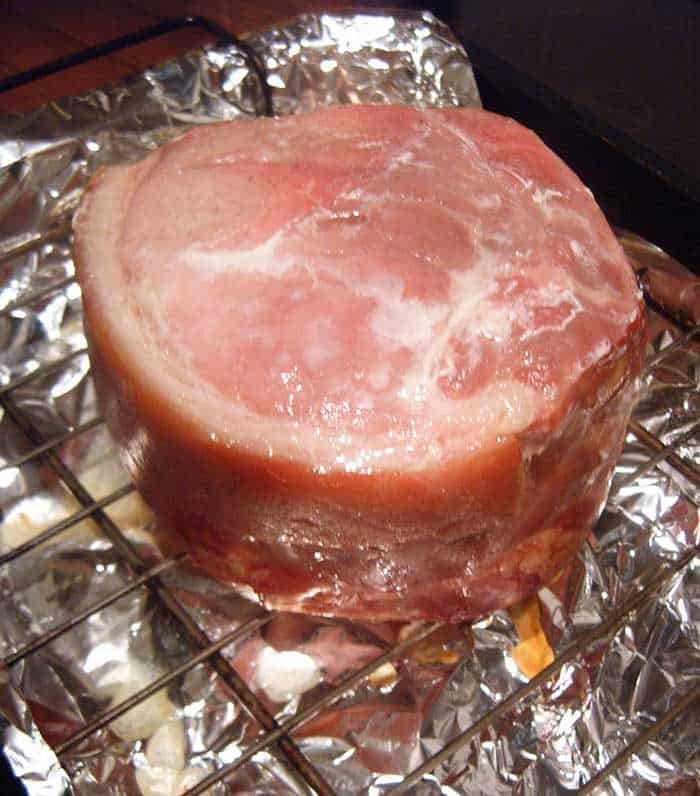 Anyone who is fond of barbecues and grills should consider investing in a reliable pellet grill. You can use it to cook your favorite meat, and of course, bacon. This is probably the first time you have heard about using a pellet grill to cook bacon, so here's a guide to help you with the process.
Step-by-Step How to Cook Bacon on a Pellet Grill
Below are the basic steps to follow when using your pellet grill to cook bacon:
Step 1
Refer to the manufacturer's instructions and follow the steps on how to turn the grill on. Put the lid to cover and preheat for up to 10 minutes.
Step 2
Use an aluminum foil to hold the bacon slices that you plan to grill. But before placing the bacon slices, let the foil sit on the grill so it becomes hot.
Step 3
When the foil is very hot, arrange the slices of bacon in it and close the lid of the grill.
Step 4
Inspect the grill after about a few minutes. When the bacon is turning to a brown color, flip each strip.
Step 5
When grilling extremely thin bacon slices, flip them a little bit sooner. If you want it to be sweet, add brown sugar to caramelize the bacon.
Step 6
After cooking the bacon for a few minutes, check the grill again. If you notice that the bacon strips are already crispy, use a tong to take each of the bacon slices from the grill and transfer them to a plate or baking sheet with parchment paper.
FAQ
Can You Smoke Sliced Bacon?
Yes, you can smoke the bacon if you want to. And if you prefer to smoke the bacon, you can do the same things mentioned above, but instead of using the grill, use a smoker instead. Smoke the bacon until its inner temperature reaches 150 degrees. To achieve this temperature, the bacon must be smoked for up to two hours.
How Long Does It Take to Cook Bacon on a Smoker?
You have to cook the bacon for 20 minutes at a temperature of 375°F.
How Do You Cook Burgers on a Pellet Grill?
What's great about having a pellet grill is that it's very versatile and can be used in cooking just about anything, including burgers! If you're wondering how you can go about cooking burgers using the Traeger wood pellet smoker, here are some steps to take:
Add wood pellets to your grill. If you want your burger to be tastier and more flavorful, choose the Hickory wood pellets.

Set the smoker to 450 degrees to preheat and keep the lid closed.

Arrange the patties on the grate and cover with the lid. Cook for about 8 to 9 minutes.

Turn each patty to the other side. Cook for around 8 to 9 minutes more. Take your meat thermometer and check the patty's temperature. See if it's already 160 degrees.

Top the patties with cheese and add your preferred fixings!
Is Bacon Cold or Hot Smoked?
There are two ways through which you can smoke your bacon – hot smoking or cold smoking. Hot smoking is much faster and the temperature needed for this method is usually higher than cold smoking. For hot smoking, the range of temperature is around 175 to 225 degrees F. However, for cold smoking, the temperature is usually around 100 degrees F. For the best results, set the temperature to 75 degrees when cold smoking.
Pellet Smoker Bacon Final Tips
It can be handy to spray your grill with a non-stick spray while it is preheating so that the bacon doesn't stick while it cooks.
The cooking time of your bacon can vary depending on the thickness of the slices. Thin slices can be better for cooking more evenly.
However, thick slices ensure the bacon doesn't cook too quickly and are also great at holding onto the smokey flavor your pellet grill provides.
If you'd like to increase this smokey flavor further, simply cook the bacon for longer at a lower temperature.
It's also important to remember that as bacon cools, it usually firms up a bit. Therefore, one hack if you want to avoid this is to take it off the grill 1-2 minutes before you think it's done.
If you want to drain off any excess grease before serving your bacon, simply place it on a plate lined with paper towels for a couple of minutes.
Next: transform any grill in a pellet smoker with these 4 best pellet & wood chip smoker boxes & tubes.
Joost Nusselder, the founder of Lakeside Smokers is a content marketer, dad and loves trying out new food with BBQ Smoking (& Japanese food!) at the heart of his passion, and together with his team he's been creating in-depth blog articles since 2016 to help loyal readers with recipes and cooking tips.